Investor education is key, says our money expert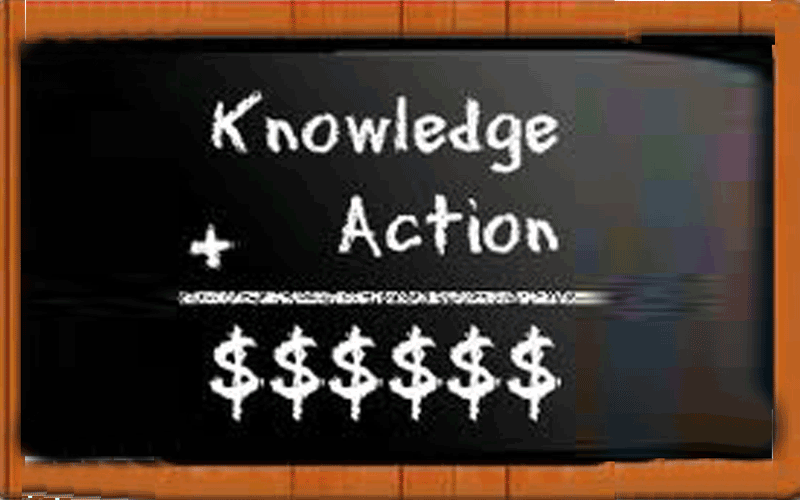 Till now, investor education has been one of the issues, less focused on, by the financial services industry. The focus still remains on the amounts and not why a person wanted to invest or whether a particular product suited him/her. While educating the customer might not have been on the cards earlier, things are beginning to change, however for us in this part of the world in the absence of a regulatory body; one must do their own 'due diligence'
The fall in NAVs of equity/ bond funds, and it is really steep in some, even to the extent of 60-70 percent, had left many investors disgusted. Such backlash was only to be expected when investors, in a hurry to post good returns invested in volatile stocks/mutual funds/ property. But who cares when the going is good.
One factor among others , contributing to this the lack of understanding is caused by improper guidance by the intermediaries. This is further exacerbated by unregulated advertising and marketing material, and uninitiated personnel l like telemarketers (who are recruited on a temporary basis) among others who use their personal contacts to attract customers to invest in which ever product they are pushing. Financial institutions find a great pool of potential investors in their existing customer base and as trust is already established selling investment products to them is relatively easy, with few explanations offered.
Your aim as the investor is to educate yourself about the risks attached to the savings and investment plans and in the funds where you are invested. It's no good to play ignorant and say 'I leave it up to you as you are the expert'

Ask questions;
• Don't be embarrassed, it's your money you have the right to know.
• Don't get carried away with the advertising and marketing hype
• Beware of words like 'guarantees' 'assured' and 'bonuses'.
• Ask what these mean and how they actually work in the plan. Don't assume anything.
• Ask the salesperson or customer relationship manager or whoever else to explain
• Better still ask for the terms and conditions and then ask the representative to explain
If they cannot explain or bring in a person who can please don't buy.
• Compare products on the market. While one may be marketed aggressively and have a couple of goodies thrown for good measure, it doesn't necessarily make it the better product.
• Ask for the credentials of the provider. While this is important, a big name, always in the media doesn't always mean a good product for you. A well established name could be better.
• Ask whether they have the appropriate license to operate in this market.
There are still many financial programs being marketed by individuals and companies that are not licensed. While this may seem a minor issue, if your investments start their down hill journey, or you make a claim which is not honored or, the provider is giving you the run around you will be hard pressed to get your dues.
The Financial Services industry has got to take the imitative and introduce their own awareness building programs and seminars for their clients and potential clients. What we generally have are seminars on why one should invest in the product and the fancy returns. Till now, most investors have been ignorant about how or why to select investments. Teaching an investor how to select a fund/investment is thus an important aspect. Educated investors can, on their part, ask pertinent questions to find funds that qualify to be in their portfolio as per their risk bearing capacity.
Investor education is still the key to managing the funds handed over by investors. You the he investors are important to the industry and likewise, mutual funds form an important avenue for you. 'A financially educated' person, an informed investor is in the better position to pick up funds as per his/her need. This will also infuse more confidence in your minds that under the current scenario, you seem to be losing faith on account of the falls suffered in recent times. Although in many cases you the investor yourself are also guilty of picking funds that were not suited for you, the blame can't lie squarely on your shoulders alone.
An educated and informed financial representative is in a better position of understanding the needs of you the client and also of winning your confidence through proper guidance. Guidelines must be established to educate the investors. A certification program for intermediaries and the direct sales force should be made mandatory plus seminars/workshops on why an how and where to invest Do you agree??
Follow Emirates 24|7 on Google News.