Iran Guards shoot down two 'Western spy' drones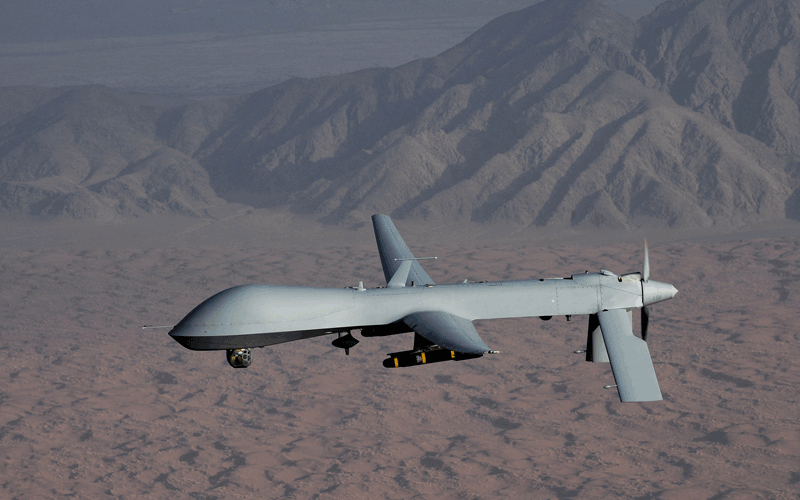 Iran's Revolutionary Guards have shot down two "Western spy" drones in the Gulf, the Fars news agency quoted a top commander of the elite military force as saying on Sunday.
"Westerners have a series of capabilities which cannot be ignored, especially satellites, or for example they have spy planes which can take pictures in some places," Amir Ali Hajizadeh, head of the air force wing of the Guards said.
He said that the drones were mainly being used in Iraq and Afghanistan but "some violations against our soil" have also occurred.
"And we have so far downed many of their advanced spy planes. In the Persian Gulf we have downed two of their planes and this is the first time that we are saying it," Hajizadeh said without specifying when exactly the drones were shot down.
He also boasted that all "enemy" bases in the region were within range of Iranian missiles, referring to arch-foe the United States. He said that even the aircraft carriers deployed in the region were no longer a threat to Iran.
"There was a time when an aircraft carrier was something to rely on and when they told a country that this warship was moving towards your shore, the government of that country would be toppled," Hajizadeh said.
"But now this has become a threat for them. We have full control of our enemies. We notice whatever changes taking place on our shores. When they go on alert in the warships or when they put on life jackets to launch boats in the sea, we are aware of that."
Iran's Revolutionary Guard Corps was set up as a force to defend the 1979 Islamic revolution from internal and external threats.
Its commanders have repeatedly boasted of its capabilities and delivered warnings to regional foe Israel, which has not ruled out a military strike to prevent Iran acquiring a nuclear weapons capability.
Follow Emirates 24|7 on Google News.