Jordan king fires government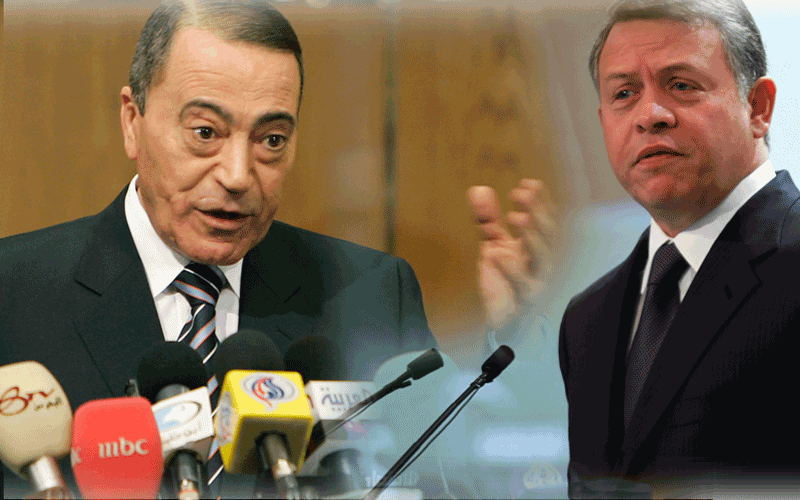 King Abdullah II of Jordan on Tuesday sacked the government after weeks of protests, but his choice of replacement premier failed to satify the powerful Islamist opposition's demands for reforms.
The king named Maruf Bakhit to replace Samir Rifai with orders to carry out "true political reforms," the palace said, but the Islamists criticised the choice, saying he is not a reformist.
"Bakhit's mission is to take practical, quick and tangible steps to launch true political reforms, enhance Jordan's democratic drive and ensure safe and decent living for all Jordanians," a palace statement said.
But Zaki Bani Rsheid, a leader of the Islamic Action Front (IAF), said Bakhit "is a not a man of reforms."
"He carried out the worst parliamentary elections in Jordan in 2007. He is not the right person to run things at this current state and get Jordan out of crisis," Bani Rsheid told AFP.
The Islamists have long charged that the 2007 election was rigged.
"We need a man who is well respected by the people, a man who does not have a history of corruption and opression. How can he (Bakhit) lead political reform?" Bani Rsheid asked.
The Islamist opposition said on Monday that it had started a dialogue with the state, saying that, unlike the situation in Egypt, it did not seek regime change.
Opposition demands included "the resignation of the government, the amendment of the electoral law and the formation of a national salvation government headed by an elected prime minister," Bani Rsheid told AFP then.
The Islamists have also called for constitutional amendments to curb the king's power in naming government heads, arguing that the premiership should go to the leader of the majority in parliament.
The constitution, adopted in 1952, gives the king the exclusive prerogative to appoint and dismiss prime ministers.
Despite recent government measures to pump around 500 million dollars into the economy in a bid to help improve living conditions, protests have been held in Amman and other cities over the past three weeks to demand political and economic reform.
Tunisia's popular revolt, which ousted veteran strongman Zine El Abidine Ben Ali, has inspired dissidents across the Arab world.
Demonstrators have taken to the streets of Egypt for eight straight days calling for President Hosni Mubarak to step down after three decades in power.
Rifai, 43, formed a first government in December 2009, and reshuffled it in November 2010.
Bakhit, who was born in 1947, served as prime minister from 2005 to 2007.
He was appointed in 2005, two weeks after a triple suicide bombing against Amman hotels, claimed by Jordanian-born Al-Qaeda in Iraq leader Abu Musab al-Zarqawi, killed 60 people.
Follow Emirates 24|7 on Google News.