Main dates in troubled history of modern Cyprus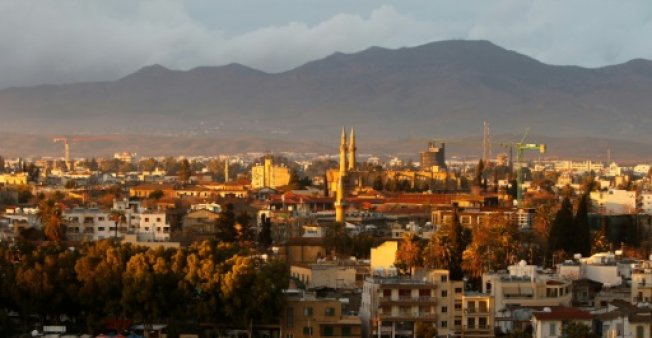 Voters in Cyprus head to the polls Sunday for a tight presidential run-off with incumbent Nicos Anastasiades facing off against leftist challenger Stavros Malas.
Here are the key dates in the eastern Mediterranean island's history since it gained independence from Britain in 1960:
- Independence and unrest -
On August 16, 1960 Cyprus becomes independent from Britain after a guerrilla campaign waged by fighters aiming to unite the island with Greece.
A new constitution sought to keep a balance between the island's main communities, with the president from the Greek Cypriot majority and a Turkish Cypriot vice president.
Britain, Greece and Turkey pledge in a treaty to guarantee the independence of Cyprus through the right of military intervention.
In December 1963, intercommunal violence erupts between the Greek Cypriot and Turkish Cypriot communities in unrest known as "Bloody Christmas".
British troops begin overseeing a ceasefire along a "Green Line" dividing the communities in Nicosia but violence spreads to other areas.
In March 1964, a UN peacekeeping force for Cyprus (UNFICYP) is established in a bid to staunch further unrest.
- Coup, Invasion, Division -
On July 15, 1974, members of the National Guard overthrow president Archbishop Makarios in a coup sponsored by a military junta in Athens which wants to merge the island with Greece.
Five days later, Turkey, citing the independence treaty, invades the north with the declared aim of protecting the Turkish Cypriot minority.
The Athens regime falls and the coup in Nicosia collapses, leading to the return of Makarios.
The United Nations demands the restoration of Cypriot sovereignty and withdrawal of foreign troops but peace talks in Geneva collapse.
The Turkish army in mid-August advances to control 37 percent of the island. Hundreds of thousands of Greek Cypriots in the north and Turkish Cypriots in the south flee to opposite sides.
After a ceasefire is announced, the UN establishes a buffer zone separating the two sides that runs across the island to this day.
- Breakaway state in north -
On February 13, 1975, Turkish Cypriot leader Rauf Denktas proclaims a separate federal state and becomes its president.
In January 1977, Makarios and Denktas agree on the principle of a federal "bicommunal, bizonal" non-aligned state.
Makarios dies of a heart attack in August 1977 and further efforts to hammer out the new state founder.
On November 15, 1983, Turkish Cypriot leaders announce the creation of The Turkish Republic of Northern Cyprus in a proclamation rejected as illegal by the United Nations. Only Turkey recognises it as a country.
- Stuttering peace efforts -
In November 2002, a peace plan drawn up by then UN secretary general Kofi Annan is submitted to leaders on both sides.
In April 2003, as peace talks falter, Turkish Cypriot authorities allow travel across the UN-patrolled "Green Line".
On April 24, 2004, Greek Cypriot voters overwhelmingly reject a UN reunification plan approved by Turkish Cypriots in a simultaneous referendum.
On May 1, Cyprus joins the European Union still a divided country.
On August 23, formal trade between the two communities resumes for the first time for 30 years but remains tightly controlled.
- Marathon talks end in collapse -
On September 3, 2008, then Greek Cypriot leader Demetris Christofias and his Turkish Cypriot counterpart Mehmet Ali Talat launch intensive talks under UN auspices after four years of deadlock.
In 2012, stalled negotiations are suspended by the Turkish Cypriots, in reaction to Cyprus taking over the rotating EU presidency.
New negotiations fail in 2014, then restart in May 2015.
In June 2017, a peace conference opens in the Swiss resort of Crans-Montana, the culmination of two years of negotiations between the Greek and Turkish Cypriot leaders.
On July 7, UN Secretary General Antonio Guterres announces that despite his repeated interventions, the marathon talks have collapsed.
Follow Emirates 24|7 on Google News.