More than 10,000 feared dead in Miyagi, Japan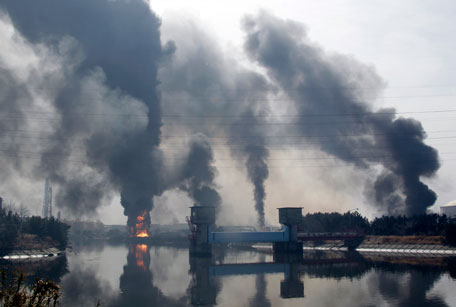 The death toll from Japan's devastating earthquake and tsunami is likely to exceed 10,000 in Miyagi prefecture alone, its police chief told reporters Sunday.
Naoto Takeuchi, quoted by state broadcaster NHK, said he had "no doubt" of that number of fatalities just in his prefecture -- the region hardest hit by Friday's devastating natural disaster.
The National Police Agency's official death toll as of early Sunday was 688, with 642 missing and 1,570 injured.
But this figure excluded a total of 400-500 bodies found at two locations in northeast Japan, where the wall of water swept ashore. There are also reports of thousands of people who are unaccounted for.
In the small port town of Minamisanriku, which was practically swept away, some 10,000 people were missing, NHK reported earlier.
Follow Emirates 24|7 on Google News.