Mubarak speech fails to deal with crisis: HRW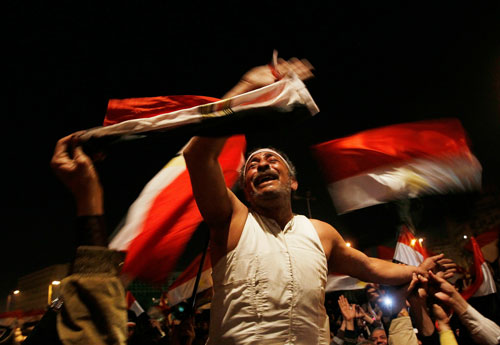 Human Rights Watch warned on Friday that a speech by President Hosni Mubarak promising reforms failed to address the political crisis in Egypt and blamed the army for defending his "repressive regime."
Mubarak addressed the nation on Thursday and, while he delegated powers to his vice president, said he would stay nominally in charge, dashing the hopes of hundreds of thousands of protesters who have called for his resignation.
"Mubarak's speech is far from the needed break with the abusive system of the past 30 years," said Kenneth Roth, executive director of Human Rights Watch.
"Cosmetic changes are not enough to meet the Egyptian people's demands for democracy and human rights," he said.
Mubarak proposed constitutional amendments before handing power over to his deputy Omar Suleiman, who pledged to implement reforms.
The New York-based watchdog said Egyptian authorities need to lift the decades-old emergency law, start a process of democratic transition "independent of the current government", and end torture.
It also criticised the army for supporting the regime.
"The Egyptian military, long an integral part of the government, has been a key actor in creating and defending the repressive system currently in place in Egypt," HRW said.
"It's not enough for the Egyptian government to promise constitutional change, they must dismantle the system behind the dictatorship," Roth said.
Anti-government demonstrators have vowed to launch their biggest ever protest in Cairo on Friday to demand Mubarak's immediate departure.
Follow Emirates 24|7 on Google News.