Musharraf will not comply with Pakistan warrant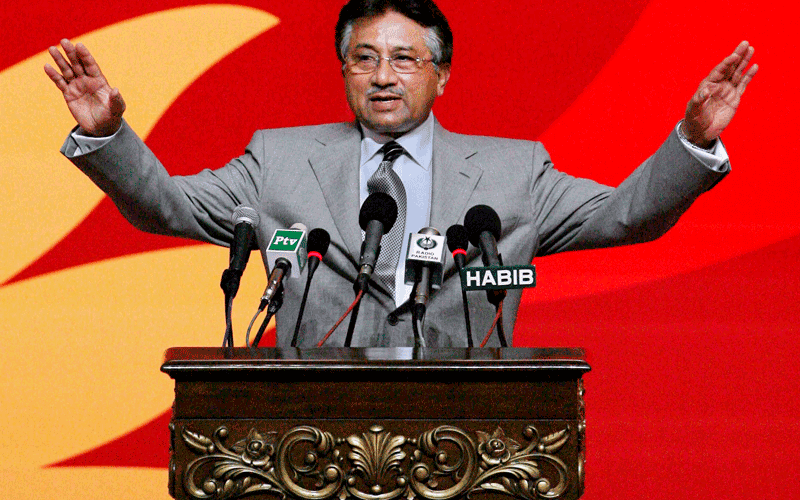 Former president Pervez Musharraf will not return to Pakistan to comply with an arrest warrant issued by a court over the assassination of Benazir Bhutto, his spokesman in London said on Saturday.
"No, he won't be going back for this hearing," Fawad Chaudhry, a spokesman for ex-military ruler Musharraf's All Pakistan Muslim League party, told AFP, adding that the warrant was "totally ridiculous."
A Pakistani anti-terrorism court earlier Saturday ordered Musharraf, who is currently in self-imposed exile in London, to appear for a hearing on February 19 over claims about the assassination of ex-premier Bhutto in December 2007.
Pakistani prosecutor Chaudhry Zulfiqar Ali said Musharraf was alleged to have been part of a "broad conspiracy" to have his political rival killed before elections but the exact nature of the charges was not clear.
Chaudhry said he had heard that Musharraf, who was president at the time of her death and who stepped down in 2008, was accused of failing to provide adequate security for Bhutto.
"How can the president of a country be made responsible for the non-provision of security? It's totally ridiculous, you cannot pin criminal responsibility on a president for that," Chaudhry said.
He accused Pakistan's judiciary of becoming politicised following Musharraf's dismissal of the country's chief justice in 2007, which prompted a constitutional crisis that eventually led to his own resignation.
"It is unfortunate that the judges in Pakistan have literally become a political party," he said.
"Pakistan's courts are right now trying to politicise the situation and take on Mr Musharraf after he dismissed the chief justice."
Chaudhry insisted that Musharraf still planned to go back to Pakistan eventually to contest elections, adding: "His return to Pakistan will be a political decision."
Follow Emirates 24|7 on Google News.