North Korea plans third-round of nuclear tests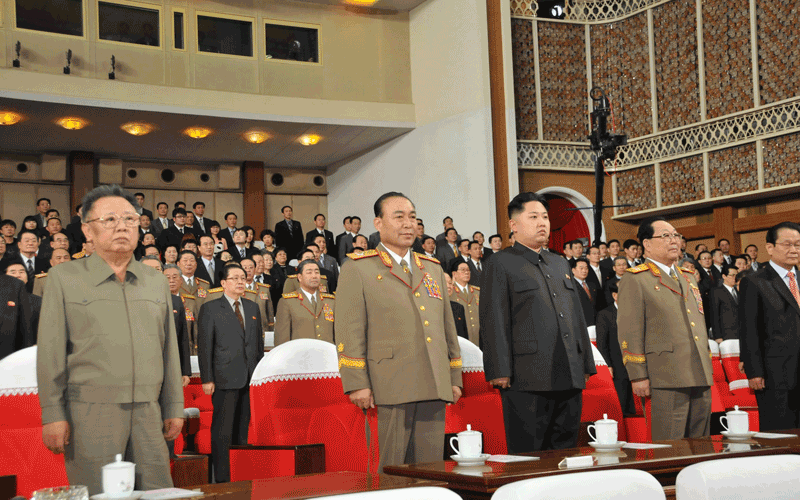 North Korea is digging tunnels at a site where it has launched two nuclear tests, suggesting it is preparing a third, the South's Yonhap news agency said on Sunday.

Tensions rose on the divided peninsula when 46 sailors were killed in an attack in March on a South Korean naval vessel. North Korea, which has denied responsibility, shelled the southern island of Yeonpyeong in November, killing four people and sparking fears of possible all-out war.
The North was excavating several tunnels before picking the most suitable, Yonhap said, citing an unnamed South Korean government source.
"South Korean and US intelligence authorities have spotted North Korea building several other underground mines at Punggye-ri where it had run two nuclear tests," the unidentified source was quoted as saying.
"It is judged to be clear evidence of preparing for a third nuclear test."
Military talks broke down between the two sides this month, dealing a setback to the resumption of six-party aid-for-disarmament negotiations, which North Korea walked out of more than two years ago.
On Sunday, South Korean President Lee Myung-bak renewed calls for dialogue between the rivals, saying this year was an "appropriate time" for the North to change its course. And for the second time in three weeks Lee held out the prospect of summit talks.
"I would like to give North Korea the message that we are always open (to talks) and (it has) a good chance this year," Lee said after taking local reporters mountain hiking behind the presidential Blue House.
North Korea has said it wants to build a "great and prosperous nation" by 2012, the centenary of the birth of the state's founder Kim Il-sung.
Analysts say leader Kim Jong-il wants to use the country's nuclear and missile programmes to herald the success of Kim family rule, and smooth the way for his youngest son Jong-un's succession.

MORE INCIDENTS LIKELY
While the two sides are not talking, the risk of what both sides call a "provocation" increases. Analysts have said acts of brinkmanship by the North could include military drills or attack, or the testing of a missile or nuclear device.
North Korea has said it wants to return to the broader six-party negotiations, but Seoul and Washington have questioned its sincerity about denuclearising -- pointing to its revelations in November about a uranium-enrichment programme.
Pyongyang says the programme is for peaceful energy-producing purposes, but regional powers, including sole major ally China, have expressed concerns about the facility which opens a second route to make a nuclear bomb after its plutonium programme.
The North was likely to conduct a plutonium-fuelled test, mindful of opposition from China to the uranium enrichment, the source told Yonhap.
In December, an institute of South Korea's foreign ministry said the North might attempt a third nuclear test in 2011 to strengthen the credentials of young leader-in-waiting Kim Jong-un.
The commander of US military forces in the Pacific, Admiral Robert Willard, said last week that succession politics in Pyongyang point to new provocative acts "in months and not years".
Satellite images also showed North Korea had likely completed a second long-range missile launchpad, an expert told Reuters last week.
Follow Emirates 24|7 on Google News.