Obama cuts deficit by $1.1 trillion over 10 years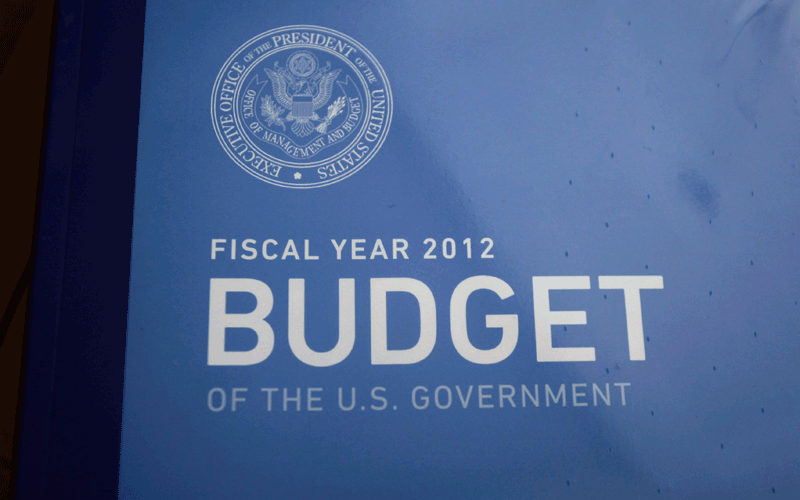 President Barack Obama proposed a budget on Monday that would cut the US deficit by $1.1 trillion over the next 10 years, but Republicans said it did not curb spending deeply enough to meet their demands.
Conservatives say Obama, a Democrat, is a tax-and-spend liberal, and they aim to make the 2012 presidential election a referendum on his fiscal track record.
Details of the proposal provided by the White House before its official release described a $3.729 trillion budget in which the deficit rose to $1.645 trillion in fiscal 2011, then fell sharply to $1.101 trillion in 2012.
This trend would trim the deficit as a share of the US economy to 3.2 per cent by 2015 from 10.9 per cent this year.
"You've got both parties looking to reduce the deficit, it at least says that they are both looking at the same idea, that if we want to get elected we need to be deficit responsible," said David Ader, head of government bond strategy at CRT Capital Group in Stamford, Connecticut.
Obama's budget for fiscal 2012 is a proposal to Congress laying out the president's policy priorities. Months of wrangling with the Republican opposition in Congress will now follow.

"We're just at the beginning of a long process," White House budget director Jack Lew told ABC's 'Good Morning America'. "We look forward to engaging with the Congress and working in a bipartisan way to actually solve the problem."
The White House sees a December tax pact forged between Obama and Republicans as evidence they can work together, but the initial reaction from the other party was sceptical.

"The president talks like someone who recognises that spending is out of control, but so far it hasn't been matched with action," US Senate Republican leader Mitch McConnell said in a statement.
"Americans don't want a spending freeze at unsustainable levels. They want cuts, dramatic cuts. And I hope the president will work with us on achieving them soon."
Republicans have already unveiled much tougher proposals aimed at reining in rising US debt, which is set to hit a legal limit in coming months. Failure by lawmakers to agree on funding government operations after a March 4 deadline expires could result in the government shutting down.
That would replay a 1995-1996 showdown between a Democratic president and a Republican-led House of Representatives that ultimately backfired on Republicans. The public sided with then-President Bill Clinton, who won re-election.

GROWTH LIFTS REVENUE
Two thirds of Obama's deficit savings come from spending cuts and expected reductions in interest payments as the deficit declines. The rest comes from higher revenue, in part as provisions in a December pact on payroll taxes and jobless aid expire, and also as stronger growth lifts tax revenue.
The budget also proposes ending 12 tax breaks for oil, gas and coal companies to raise $46 billion over 10 years and allowing tax cuts for wealthier Americans to expire in two years' time, although the extra revenue this increase in tax rates was not counted in the plan's projections.
As a result, Obama's budget delivers on a promise to his partners in the Group of 20 nations to halve the deficit by the end of his current term in the White House, in January 2013, compared to when he took office in 2009. G20 finance ministers meet in Paris on Friday and Saturday.
To help reach that goal, Obama plans to freeze non-security discretionary spending for five years, lowering the deficit by $400 billion over 10 years.
That pledge, unveiled in Obama's State of the Union address last month, means cuts in more than 200 federal programs. These will save $33 billion in fiscal 2012, which starts on Oct. 1, 2011.
Defense spending in the budget will be cut by $78 billion over five years, as previously announced by Obama, and will be 5 per cent lower in 2012 compared with the level sought in 2011, thanks in part to the withdrawal of US troops from Iraq.
The budget also seeks $62 billion in healthcare savings over the next 10 years to pay for two years' worth of reimbursements lawmakers traditionally deliver in a so-called "Doc-fix" to ensure physicians keep seeing the elderly patients served by the Medicare program.

The budget shows the deficit steadying around 3 per cent of gross domestic product from 2015 onward, slowing the rate at which the US adds to its debt, although it will have still have climbed to 77 per cent of GDP by 2021, up from 72 per cent in 2011.
Follow Emirates 24|7 on Google News.