OIC chief backs no-fly zone over Libya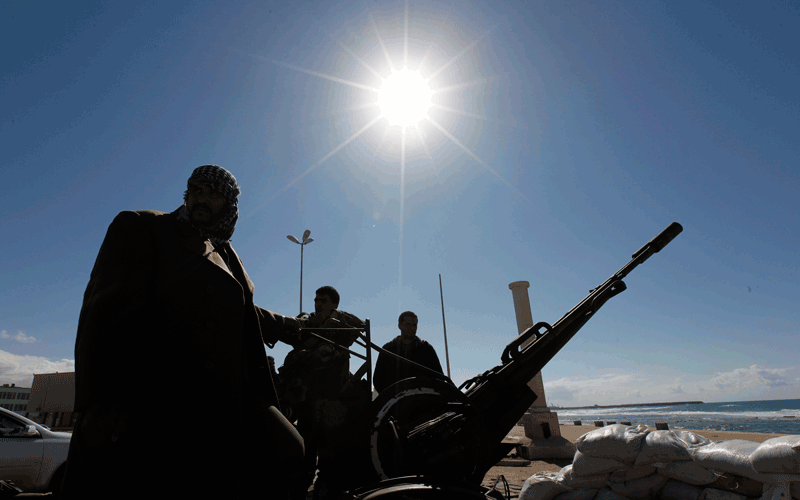 The head of the Organisation of the Islamic Conference (OIC) on Tuesday called on the United Nations to enforce a no-fly zone over Libya, but rejected any intervention on the ground.
"We join our voice to the voices asking for a no-fly zone in Libya, and we call on the Security Council to do its duty in this regard," Secretary-General Ekmeleddin Ihsanoglu told an emergency meeting of the OIC in Saudi Arabia.
He rejected "any military interference (on the ground) in Libya", where veteran leader Moamer Kadhafi's forces are battling rebels for control of key towns and villages across the north African state.
A British-French resolution demanding a no-fly zone over Libya could go before the UN Security Council as early as this week, diplomats said Monday.
Britain and France have made the most aggressive calls among Western powers for a no-fly zone to hamper Kadhafi's offensive and deny his airforce the freedom to attack the rag-tag rebel elements seeking to overthrow his regime.
Any move toward collective military action of any kind is likely to face tough resistance from China, Russia and other members of the Security Council.
The United States, which would likely bear the main burden of any such operation, has said it is studying the possibility while warning of the major commitment it would entail.
The UN Security Council unanimously passed sanctions against the Kadhafi regime and ordered a crimes against humanity investigation on February 26.
Ihsanoglu also called on the Libyan authorities to "immediately allow the entrance of humanitarian aid" to the country.
The OIC -- which includes Libya -- was meeting in the Red Sea city of Jeddah to discuss its response to the crisis which has left at least 1,000 people dead.
In a statement released at the end of the session, the 57-member block resolved to hold ministerial-level talks "as soon as possible to adopt the recommendation of a no-fly zone."
Libyan envoy Mohammed al-Shakl rejected the announcement as a "conspiracy" against Libya's national security.
The six-nation Gulf Cooperation Council also released a statement on Monday backing a no-fly zone.
Follow Emirates 24|7 on Google News.