Over 70 killed in Syria, most in Homs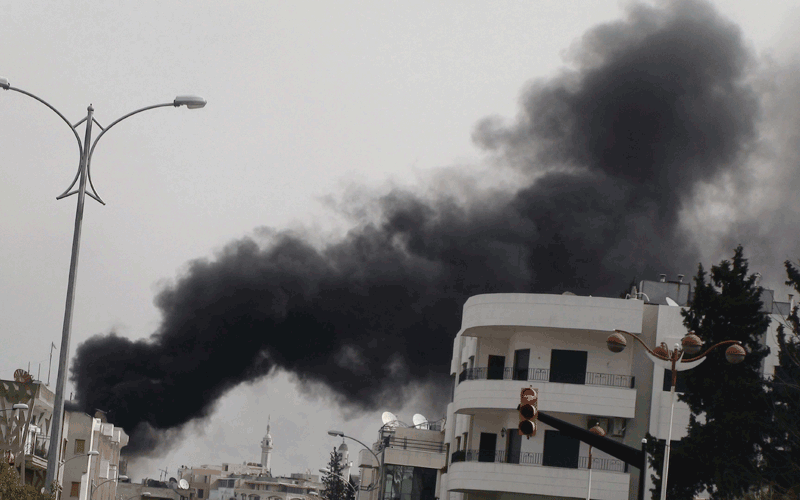 More than 70 people died in violence across Syria on Thursday, activists said, with the majority killed in a fierce assault by regime forces on the flashpoint central town of Homs.
Rami Abdel Rahman of the Syrian Observatory for Human Rights said 61 people were killed in shelling and other violence in Homs province.
He said 36 died in the Baba Amr neighbourhood of Homs city and 11 were killed when a shell slammed into their house in the protest hub's Inshaat district.
Abdel Rahman added that six people died in the city's Khaldiyeh and Karm el-Zeytoun neighbourhoods.
Elsewhere, an army colonel and seven security forces members were killed when rebels ambushed two buses near the southern town of Daraa, cradle of the revolt against the regime of President Bashar al-Assad.
Four other civilians were killed including a young woman in northwest Idlib province and a man died of wounds he suffered the day before in Daraa.
Germany expels four Syrian diplomats
Earlier, German Foreign Minister Guido Westerwelle said on Thursday Germany was expelling four diplomats from the Syrian embassy in Berlin after the arrest of two men suspected of spying on regime opponents.
"After the arrest of two people suspected of spying for Syria, I have decided to expel four members of the Syrian embassy in Berlin," Westerwelle said in a statement.
"The Syrian ambassador has been informed of this decision," he said, adding that the diplomats and their families now have three days to leave the country.
There were "clear indications" that the four had carried out "acts not in accordance with diplomatic law", diplomatic sources said.
Further steps against Syrian embassy staff could not be ruled out if it emerged the Damascus regime was continuing to interfere with opposition figures and Syrians in Germany, they added.
Two men, identified only as 47-year-old German-Lebanese citizen Mahmoud El A. and 34-year-old Syrian national Akram O., were arrested in Berlin on Tuesday.
Westerwelle summoned Syria's ambassador following the arrests.
"The position of the federal government was made unmistakably clear at this meeting that the possible action against the Syrian opposition in Germany will not be tolerated," the ministry said.
The German foreign minister also said he had spoken by phone with Russian counterpart Sergei Lavrov on Wednesday and with Arab League secretary general Nabil al-Arabi on Thursday.
"We must not change our commitment towards the Syrian people who are enduring so much suffering but, quite the opposite, further strengthen our efforts," he said.
And he called for new momentum in resolving the crisis in which rights groups estimate that more than 6,000 people have died in the regime crackdown on protests since mid-March.
He said a proposal for a joint observer mission by the Arab League and UN was "wise".
"And from our point of view it would even be useful to consider nominating a special UN envoy for the Syrian conflict," he added.
In late December, a Berlin local politician active in the Syrian opposition was attacked by two men in his home in a case the German foreign ministry said it was following closely.
The man's party, the Greens, said it suspected that the Syrian secret services were behind the assault.
No suspects have been identified in the case.
Follow Emirates 24|7 on Google News.