Pakistan to seek IMF bailout despite Saudi Assistance: PM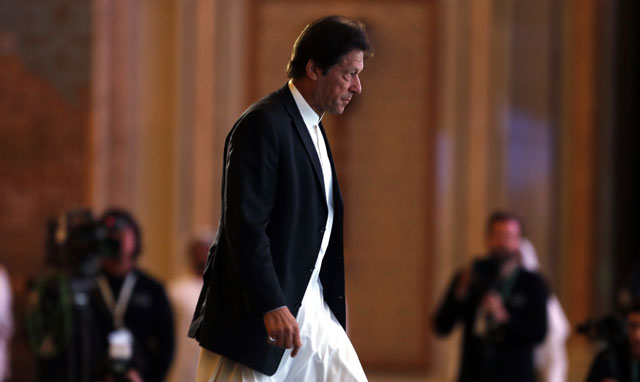 Pakistani prime minister Imran Khan on Wednesday said his government would seek a bailout from the International Monetary Fund (IMF) despite a $6 billion pledge from Saudi Arabia to stem a deepening balance of payments crisis.
Addressing the nation in a televised speech, the newly-elected leader said he was in talks with two further countries in a bid to agree similar Saudi-style deals.
"We got an excellent package from Saudi Arabia and because of that we expect that even if we get a loan from IMF it won't be such a big burden on us," he said.
"We are also talking to two more countries and we expect a similar package from them."
Khan's government has entered talks with the IMF on a potential bailout as it grapples with a balance of payment and current account deficits.
An IMF team is set to arrive in Pakistan in early November to begin negotiations.
Earlier on Wednesday, Pakistani stocks climbed by nearly four percent, after Saudi Arabia pledged to provide Islamabad with $6 billion in financial assistance.
The benchmark KSE index of the Pakistan Stock Exchange gained 1,462 points or 3.85 percent in intra-day trading to push the index to 39,176 points.
The boost came a day after Khan struck a 12-month deal for a balance of payments lifeline during a visit to Saudi Arabia, which will deposit $3 billion with Pakistan's central bank and provide a matching deferred payment facility for oil imports.
Since taking power in August, former cricketer Khan has sought loans from friendly countries such as China, promised to recover funds stolen by corrupt officials, and embarked on a series of high-profile populist austerity measures.
Follow Emirates 24|7 on Google News.