Pakistani teen breaks 'O' Level record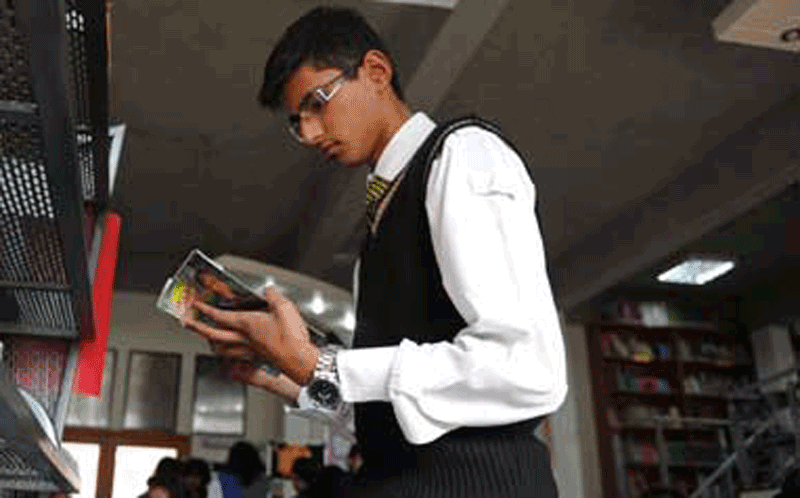 A Pakistani school boy has smashed a world record by getting 23 A grades in his O Levels, taking inspiration from the controversial father of Pakistan's atomic bomb who is hailed a national hero.
Ibrahim Shahid, 17, the son of a university professor of electrical engineering and educated at the private Beacon House School in Islamabad, set the record last month by achieving 23 As in 24 subjects in the Cambridge exam.
"It's a recognition for my country. This has never been done at O Level," he told AFP, dutifully thanking his parents and teachers.
"My teacher in Australia told my father 'Mr Shahid your son is an average student and he never can excel,' and then I decided to prove myself," he said in reference to two years he spent in Australia at primary school.
Shahid has yet to decide what to study at university, but said he is drawn to physics and economics, wanting to do something to help his homeland, teetering on the edge of economic meltdown and beset by poverty.
"I want to do something for my country -- something unique," he said. He confessed to being "worried" about Pakistan, which suffers a critical "brain drain" of talent to the West.
Shahid said he takes inspiration from Abdul Qadeer Khan, widely hailed a hero in Pakistan, but reviled in the West after he confessed in 2004 to selling nuclear secrets to Iran, Libya and North Korea.
Until February 2009, Khan was subject to a house of arrest for operating a nuclear proliferation ring, but Washington says he still represents a risk.
"I'm impressed by Doctor Qadeer Khan. I want to serve my country.
"The future generation has to believe in hardwork. They should not be disheartened. They should work hard to make the impossible possible," he said.
The Cambridge O Level is an internationally recognised qualification for children aged 14 to 16, as part of preparation for university entrance and before end of school examinations.
It is designed especially for the international market and students whose first language may not be English.
Shahid's teacher Qurat-Ul-Ain welcomed his achievement as a rare piece of good news and a "message of hope" for Pakistan's future.
Follow Emirates 24|7 on Google News.