Parliament suspended till poll results revised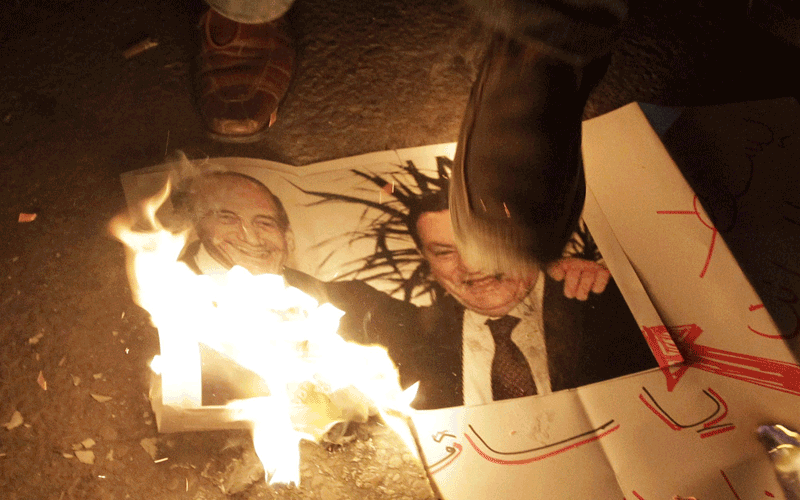 Egypt's parliament has been suspended until the contested results of elections held in late 2010 are revised, state news agency Mena said on Wednesday.
The two houses of parliament "have decided to suspend their sessions indefinitely, until decisions are reached" about the results of the elections held in November and December last year, MENA said.
The elections were marred by violence as well as accusations of widespread fraud and vote-rigging.
Curfew eased in Egyptian cities: state television
Egypt said it was easing a curfew slapped on three cities including Cairo since Friday amid raging protests against President Hosni Mubarak, state television announced.
The curfew in Cairo, Alexandria and Suez was reduced from 3:00 pm to 8:00 am to 5:00 pm to 7:00 am, giving Egyptians three more hours of freedom of movement.
Egyptian authorities have extended and eased the curfew day by day since it was announced, although it has not been widely respected.
Egypt speaker says constitution reforms in 2-1/2 mths

The speaker of Egypt's parliament said he wanted President Hosni Mubarak's promised constitutional reforms to be completed in less than two-and-half months, state television reported.
Mubarak said on Tuesday night he would not run again when his term ends in September and would work to change clauses in the constitution that at present make it almost impossible for any realistic presidential challenge to the candidate nominated by his ruling party.
Internet access resumes in Cairo, Alexandria -users

Internet access has resumed in the Egyptian cities of Cairo and Alexandria after five days of cut connections, Internet users reported. Access to the Internet has been cut since Jan. 28 in what appeared to be an attempt to stop the frenzied online spread of dissent during a wave of nationwide protests against President Hosni Mubarak's 30-year-rule.
Follow Emirates 24|7 on Google News.