'Perfect storm' sweeping Mideast; Act now: Clinton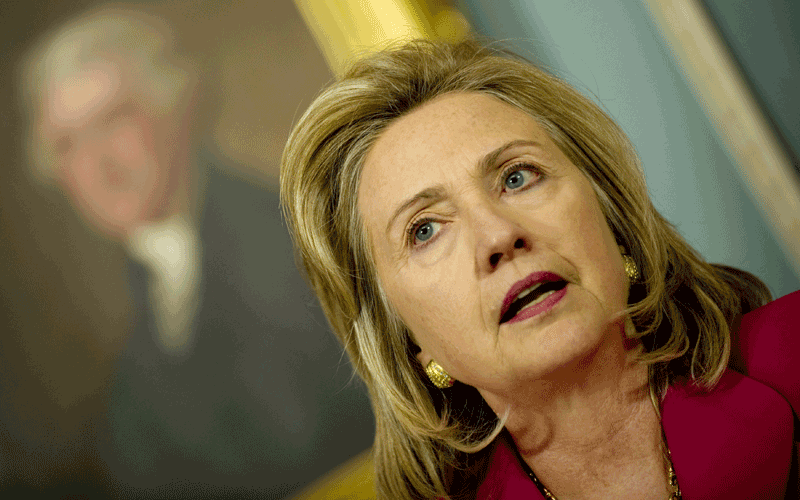 The Middle East faces a "perfect storm" of unrest and regional leaders must quickly enact real democratic reforms or risk even greater instability, US Secretary of State Hillary Clinton said on Saturday.
"The region is being battered by a perfect storm of powerful trends," Clinton said in a speech to a Munich security conference. "This is what has driven demonstrators into the streets of Tunis, Cairo, and cities throughout the region. The status quo is simply not sustainable."
She said some leaders in the Middle East are wrong to believe they are immune to spreading political threat.
She said movement towards "deliberate, inclusive, transparent" democracy is the best antidote to the regional unrest.
Egypt loomed large over talks of the Middle East Quartet in Germany on Saturday, with fears that a change of regime in Cairo could throw into turmoil an already deeply troubled peace process.
"One of our big partners did not want the Quartet to meet at this stage, saying maybe it's not the moment to be discussing the peace process when the whole region is undergoing dramatic changes," a European diplomat said.
"And our analysis is just the opposite. Because this is happening, the Quartet needs to meet, and the Quartet needs to give a strong signal that the peace process is alive."
The meeting on Saturday afternoon in Munich brings together US Secretary of State Hillary Clinton, EU foreign policy chief Catherine Ashton, Russian Foreign Minister Sergei Lavrov and UN head Ban Ki-moon.
The Palestinians walked out of peace talks after Israel refused in September to renew a temporary ban on building settlements in the West Bank -- on land earmarked for a future Palestinian state. The Palestinian Authority meanwhile has been defensive since Qatar-based satellite channel Al-Jazeera started releasing thousands of documents purported to show huge concessions offered to Israel behind closed doors.
But the tumultuous events in Egypt threaten to dwarf such issues if, as many in Israel and elsewhere fear, revolts convulsing Egypt end up replacing President Hosni Mubarak's regime with a government hostile to the Jewish state.
Mubarak showed no sign of quitting on Saturday, the 12th straight day of Cairo protests demanding he end his 30-year grip on power, as international calls grew for him to go.
The European diplomat warned not to expect any statement "of substance on specific issues" from the Quartet meeting, with the likely outcome an agreement to meet again in four to five weeks.
A source in the French foreign ministry said that the Quartet could adopt a new declaration on issues such as territories occupied by Israel since 1967.
Follow Emirates 24|7 on Google News.