PM to appoint deputy from 'wise men' council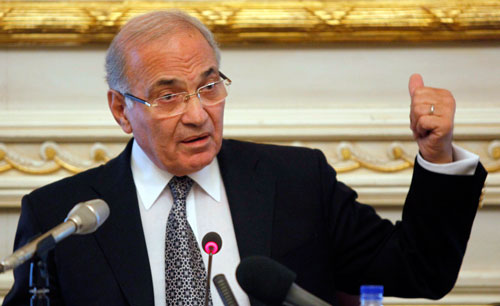 Egypt's vice-president told the prime minister on Friday to appoint a deputy premier from a council of "wise men" who have been in talks with the government to find a way out of the country's crisis.
The state news agency said Vice President Omar Suleiman had asked Prime Minister Ahmed Shafiq to appoint a deputy prime minister who would take responsibility for "a national dialogue" with opposition forces and independent figures.
Suleiman held the first session of the dialogue on Sunday.
The "wise men" council includes prominent businessmen, such as tycoon Naguib Sawiris, lawyers and academics.
A date for a second session has yet to be set. Protesters who are challenging President Hosni Mubarak's rule have condemned the dialogue as an attempt to fool people into thinking the government is serious about political reform.
They say the reforms Mubarak has said he will implement fall well short of their demands for deep political reform.
One opposition group, the leftist Tagammu Party, said on Thursday it would no longer take part, saying the government was not responding to the people's demands.
Follow Emirates 24|7 on Google News.