Presidents, thought leaders, international organisations, entrepreneurs to showcase their visions for future at WGS 2023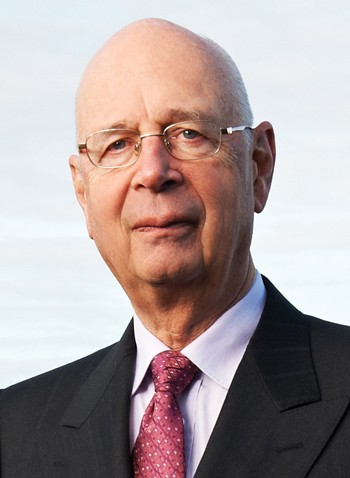 With the participation of 150 countries, 20 presidents and over 250 ministers from around the globe, the World Government Summit (WGS) 2023 is set to kick off in Dubai on 13th February, under the slogan "Shaping Future Governments".
Bringing together 10,000 government officials, thought leaders, global experts and decision makers from around the world, the summit will host more than 220 sessions, discussing ideas and strategies towards shaping a better future for humanity through international cooperation and joint efforts.
During this year's edition of WGS, speakers will discuss their governments' experiences, the prospects for international cooperation to build a better future for countries and peoples, in addition to a number of topics, including the challenges facing sustainable development, climate issues, global financial policies, the prospects of the global economy, and the future of health care.
The Summit will host a main session titled "Africa: The World's Next Global Economic Shaper", during which Macky Sall, President, Republic of Senegal and Chairperson of the African Union, will discuss investment prospects in Africa, especially since the continent enjoys an abundance of natural resources.
During a keynote speech, Prithvirajsing Roopun, President of the Republic of Mauritius, will review the challenges facing governments in light of the global shifts in politics, economy and climate. He will also highlight the measures taken by his country to develop institutional work, and the role of the government of Mauritius in driving development and social stability.
Wavel Ramkalawan, President of the Republic of Seychelles, will discuss the importance of international cooperation to protect the environment, reduce emissions, and help the countries most affected by climate change.
Mario Abdo Benítez, President, Republic of Paraguay, will deliver a keynote address highlighting the importance of coordinating efforts to achieve the goals of sustainable development strategies.
Meanwhile, H.H. Sheikh Ahmad Nawaf Al Ahmad Al Sabah, Prime Minister, State of Kuwait, will deliver a keynote address about the importance of developing partnerships between governments worldwide, to achieve development goals.
Najla Bouden, Prime Minister, Republic of Tunisia, will participate in a number of sessions, where she will talk about the requirements of fostering a new generation of female leaders and enhance their role in government work.
Masrour Barzani, Prime Minister of the Iraqi Kurdistan Regional Government, will also participate in the summit, where he will discuss the importance of data and how it has become a key factor in decision-making process.
Moreover, a number of prime ministers will participate in this edition of the summit, including Maeen Abdulmalik Saeed, Prime Minister, Yemen; Irakli Garibashvili, Prime Minister, Georgia; Ali Asadov, Prime Minister, Republic of Azerbaijan; Ana Brnabić, Prime Minister, Republic of Serbia; and Akylbek Japarov, Chariman of the Cabinet of Ministers, Kyrgyz Republic.
For the second time, the World Government Summit will feature a dialogue between Mohammad bin Abdullah Al Gergawi, Minister of Cabinet Affairs and Chairman of the WGS Organisation, and Elon Musk, CEO of Twitter and Founder, CEO and Chief Engineer of SpaceX, tackling key issues that affect people all around the world.
"The State of the World" is the title of a main session, where the Professor Klaus Schwab, Founder and Executive Chairman, World Economic Forum, will speak about big changes awaiting the world economy in the future, and how governments can work together to face possible challenges and build a better future for societies.
Also, International Monetary Fund Managing Director Kristalina Georgieva will discuss the challenges relating to fiscal policy in light of current economic and financial developments and the role of economic and financial policies in maintaining economic and social stability.
Dr. Tedros Ghebreyesus, Director-General of World Health Organisation (WHO), will discuss the transition to digital healthcare, as well as uniting efforts to eliminate epidemics and chronic diseases.
During a plenary session entitled "Future-proofing Labour Markets: Preparing for a Rapidly Changing World", Gilbert Houngbo, Director-General, International Labour Organisation, will speak about the role of governments in shaping the future of the labour market, in light of economic shifts and recent technological advancements.
On the second day of the summit, Ahmed Aboul Gheit, Arab League Secretary-General, will deliver a keynote speech, during which he will discuss Arab world's development and prosperity. Aboul Gheit will shed light on how cooperation in the Arab world contributes to boosting the governments' readiness for the future.
Day 2 will also see Jassim Muhammad Al Budaiwi, Secretary-General, Gulf Cooperation Council (GCC), review the importance of government partnerships across the GCC countries, in fostering talent and leveraging human capital.
Nasser AlHatlan Al Qahtani, Director-General of the Arab Organisation for Administrative Development, Arab League, will highlight the best practices to develop boost the performance of the Arab world's public institutions, in order to help governments in achieving their developmental goals.
Additionally, the WGS 2023 agenda includes more than 22 international forums focusing on developing policies, strategies and future plans that enhance the readiness and flexibility of governments for the next stage of development.
It will also host a set of interactive dialogue sessions within 6 main themes, including Accelerating Development and Governance, Future of Societies and Healthcare, Exploring the Frontiers, Governing Economic Resilience and Connectivity, Global City Design and Sustainability, and Prioritising Learning and Work.
As part of the current edition of the World Government Summit, 7 global awards will be presented in appreciation of government ministers, private sector actors, innovators and creators for their exceptional contributions to human development.
Follow Emirates 24|7 on Google News.