Pro-Gaddafi men beaten with chains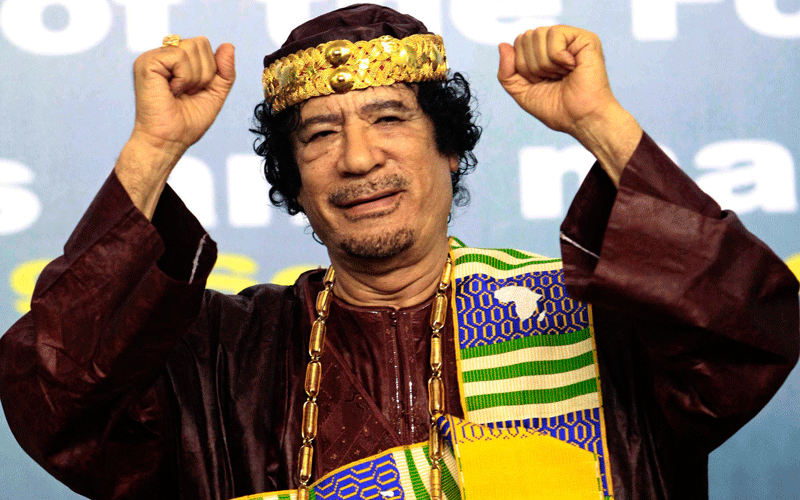 Former pro-Gaddafi fighter Milad Mohammed Yusuf lifts his shirt to reveal scars from what he says are cigarette burns and chain beatings, claims his jailer denies happened at his prison.
Yusuf, a prison inmate in the western city of Misrata, says he has been held in his small cell at the army-run facility since October 28, five weeks after being captured.
"For days I was beaten with chains and sticks on my back and legs by thwar (revolutionary fighters) who captured me near Misrata," Yusuf told AFP, rolling up his pyjama pants to show deep scars.
"I was targeted because I am from Tuwarga," Yusuf said, referring to the town near Misrata, which forces loyal to slain Libyan leader Moamer Gaddafi laid siege to for weeks during the armed uprising that ousted the dictator.
The prison is one that Doctors Without Borders is believed to have pulled out of last week due to the "torture" of inmates.
Misrata fighters accuse Tuwarga residents of fighting alongside Gaddafi's forces and raping their women during the assault on their port city.
After breaking the siege, the Misrata fighters unleashed a fierce attack on the Gaddafi's hometown of Sirte, where he was killed on October 20.
"I did not commit any rapes. I did not rape any women. I fought on the side of Gaddafi, but I was in his army so I had to fight," said Yusuf, 52.
"But the thwar who captured me beat me, tortured me and insulted me."
Another former pro-Gaddafi soldier, Saleh Mustafa Abdullah Sishan, also said he was repeatedly beaten with rods and other metal objects since being captured in Tripoli.
"They hit me again and again with cables," said the 25-year-old, showing his arms which bore long, dark scars.
"They did not give me electric shocks but hit me with electric wires," he added.
Most of the prisoners who spoke to AFP said they were unaware of the charges they face and have yet to gain access to lawyers. Officials said their cases were still being prepared.
Their accusations come just days after rights watchdogs accused the former rebels of torturing Kadhafi loyalists to the extent that some died in custody.
Amnesty International reported last week that its delegates noticed visible signs of torture among prisoners in Tripoli, Misrata and smaller towns like Ghariyan.
"The torture is being carried out by officially recognised military and security entities, as well by a multitude of armed militias operating outside any legal framework," said Amnesty.
Separately, Doctors Without Borders suspended its work in Misrata as its medics were increasingly confronted with patients who suffered injuries caused by "torture" during questioning.
"Patients were brought to us in the middle of interrogation for medical care, in order to make them fit for further interrogation. This is unacceptable," its general director Christopher Stokes.
Justice Minister Ali H'mida Ashur neither confirmed nor denied the allegations, but acknowledged some Libyan prisons were under the control of militias.
Ibrahim Beatelmal, who is in charge of army-run Misrata prisons, denied any inmates had been abused at this particular facility located in the city's market area.
"If any prisoner was tortured before he came to my prison, then it is a different story. In this prison nobody has been tortured," Beatelmal, himself an ex-serviceman in Gaddafi's army, told AFP.
He said most prisoners came to the facility after being held for several days or weeks in detention centres run by former rebels.
"Some detainees were transferred to the prison weeks after they were caught. What happens to them before they are handed over to us is difficult to say," he said.
Beatelmal expressed surprise at the reports by Amnesty and Doctors Without Borders.
"I am really surprised where they are getting their information from. They have made mistakes. They are talking of abuses which probably occurred before the detainees came to us," he said.
"I am very angry and upset over these reports, especially what Doctors Without Borders have reported. They must apologise," he said.
An official from Doctors Without Borders who had come to meet Beatelmal refused to speak to AFP, but said that her organisation was now "stepping back."
"We have already caused lot of problems," she said, as she beat a hasty retreat out of the prison.
The United Nations estimated late last year that some 7,000 people, mostly sub-Saharan Africans accused of being Gaddafi mercenaries, were being held in detention centres run by Libyan militas.
Follow Emirates 24|7 on Google News.