Russia vows to veto sanctions on Syria over chemical weapons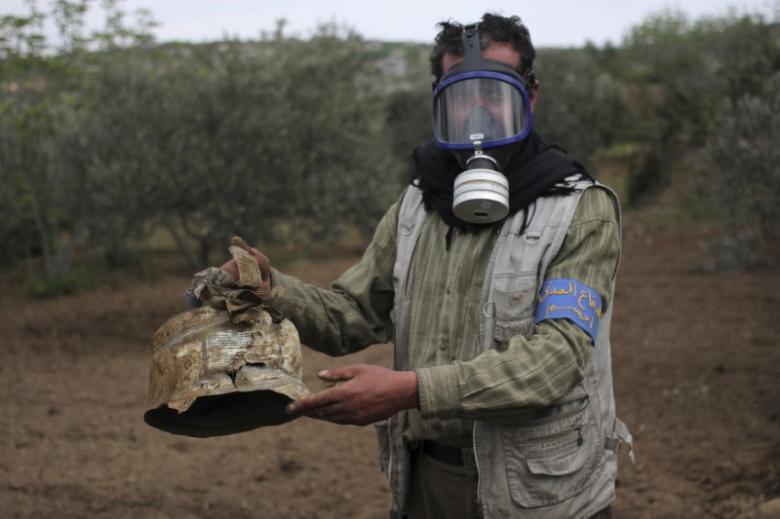 Russia is ready to veto a draft resolution calling for sanctions against Syria over the use of chemical weapons on civilians, a top Russian diplomat to the United Nations said on Friday, prompting a rebuke from the United States.
"There is an argument that the resolution itself contradicts the fundamental principle of presumption of innocence before the investigation is over," Vladimir Safronkov, Russia's deputy U.N. ambassador, said after a Security Council meeting to discuss the text.
There is "tremendous pressure" on the U.N.-Organization for the Prohibition of Chemical Weapons (OPCW) joint inquiry into the use of chemical weapons in Syria to produce a one-sided result, he told reporters.
"We will veto it," Safronkov said of the resolution if it was put to a vote.
Russia is the largest international backer of the Syrian government of Bashar al-Assad.
"How much longer is Russia going to continue to babysit and make excuses for the Syrian regime?" U.S. Ambassador to the U.N. Nikki Haley said later.
She told reporters that after an "overwhelming" vote to investigate whether Syria was using chemical weapons, "the results have come out and people don't like what the results are. It is ridiculous."
The draft resolution seeks to blacklist 11 Syrian military commanders and officials and 10 government and related entities involved in the development and production of chemical weapons.
It calls for an asset freeze and travel ban for the individuals and entities across all U.N. member states.
On Thursday, two diplomats told Reuters the resolution could be put up for a vote as early as next week.
UK Ambassador to the U.N. Peter Wilson said on Friday it would be put to a vote as soon as possible.
Earlier, the head of the French mission to the U.N. said the credibility of the Security Council was at stake over the issue.
"What is at stake here frankly is the credibility of the Security Council," he told reporters.
The U.N.-OPCW inquiry found that Syrian government forces were responsible for three chlorine gas attacks and that Islamic State militants had used mustard gas, according to reports seen by Reuters last year.
Assad's government has denied its forces have used chemical weapons.
The discussions coincide with talks between representatives of Assad's government and his opponents with U.N. mediator Staffan de Mistura which started on Thursday in Geneva.
The nearly six-year-long conflict in Syria has killed at least 300,000 people and displaced millions, according to groups that monitor the war.
Follow Emirates 24|7 on Google News.