S. Korea's Moon urges 'bold decision' from Trump and Kim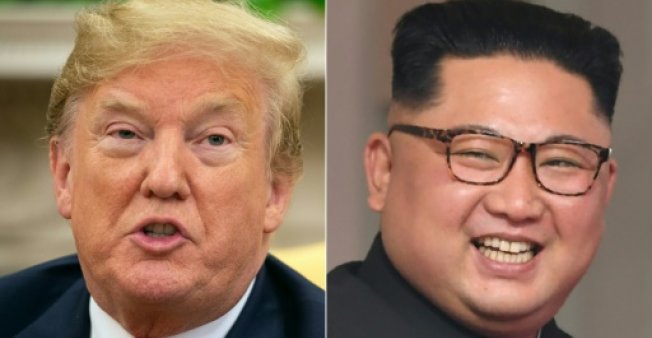 South Korean President Moon Jae-in called for a "bold decision" by US President Donald Trump and North Korean leader Kim Jong Un on denuclearisation Tuesday as the White House said it was planning another summit with Pyongyang.
"The complete denuclearisation of the Korean peninsula is an issue that should fundamentally be resolved between the US and North Korea through negotiation," Moon told a cabinet meeting.
"But until talks and communication between the North and the US become more active, we cannot but work to mediate between them," he said, adding: "President Trump and Chairman Kim have asked that I play this role."
His comments came after the White House said it was "in the process of coordinating" another summit between Trump and Kim, after Pyongyang proposed a second meeting in a letter delivered to Trump.
Moon, who brokered June's historic Singapore summit between Trump and Kim, will fly to Pyongyang next week for his third meeting with the North Korean leader this year.
"A big vision and a bold decision between the leaders of North Korea and the US are needed again in order to advance to a higher level in discarding Pyongyang's existing nuclear weapons," Moon said.
In Singapore, Trump and Kim signed a vaguely worded agreement on denuclearisation, which was touted by the US leader as a breakthrough deal to end the North's nuclear programme.
Little progress has been made since then, prompting Trump to abruptly cancel Secretary of State Mike Pompeo's planned trip to Pyongyang late last month.
But the new letter showed signs that the discussions remain alive despite weeks of apparent deadlock.
North Korea also refrained from displaying its intercontinental missiles in a massive parade celebrating the country's 70th birthday on Sunday, which Trump called "a big and very positive statement".
Follow Emirates 24|7 on Google News.