Safety concerns over India's Kingfisher Airlines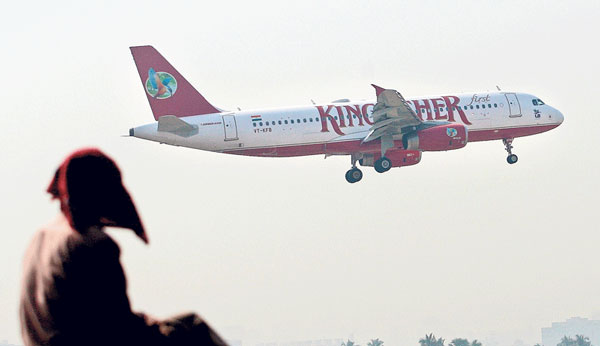 Severe financial problems afflicting Indian carrier Kingfisher Airlines could affect its safety standards, aviation authorities said in a report leaked on Thursday.
The Times of India newspaper said an audit by the Directorate General of Civil Aviation (DGCA) into several airlines suggested Kingfisher's flying licence might be under threat due to safety issues.
"A reasonable case exists for a withdrawal of their (Kingfisher's) airline operator permit as their financial stress is likely to impinge on safety," the Times quoted the report as saying.
The audit also criticised state-run no-frills carrier Air India Express, saying a "case exists for restricting their operations in view of safety issues."
An Air India Express plane crashed on landing in southern India in May 2010 killing 158 people.
DGCA chief Bharat Bhushan confirmed the audit to AFP and said the two airlines had been asked to come up with "rectification measures".
Kingfisher, which is owned by liquor baron Vijay Mallya, has been facing financial problems due to huge debts and is struggling to stay afloat.
The airline stopped its low-cost Kingfisher Red service in September, and more recently grounded 15 aircraft because it was unable to pay maintenance costs.
The airline has not posted a profit since its launch in 2005, with the Centre for Asia Pacific Aviation estimating it needs urgent capital of $400-500 million.
A Kingfisher spokesman said that "no inference can be drawn from this (audit) and Kingfisher is operating its scheduled service with utmost safety." An Air India Express spokesman also defended its safety standards.
Follow Emirates 24|7 on Google News.