Sex tape swami says he isn't male - or female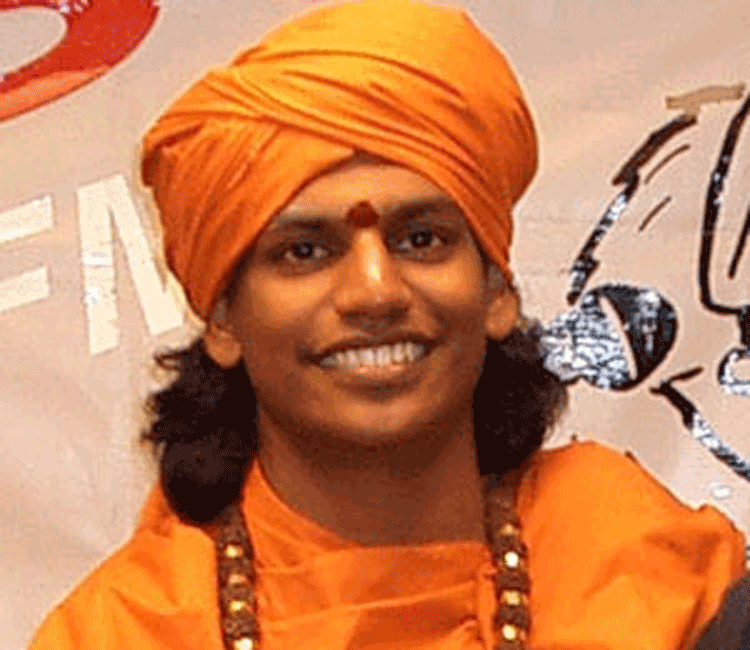 The self-styled godman Swami Nityananda who faces rape charges and is accused of having an intimate relationship with a South Indian actress claimed on Tuesday that he received blackmail bids by "people in power".
Addressing his first press conference on Tuesday, after TV channels aired tapes showing his sex romps, Nityananda said "I belong to an ideological minority group, and people with a powerful influence on the religious sector targeted me."
Meanwhile, police have been questioning him on the alleged sex romp, reported 'Mid Day'. "They asked me whether I was potent or not. The question was meaningless for me because I am above bodily sex as a sanyasi. I maintain that I am neither male nor female and the potency question does not stand."
Choosing his words carefully, he dropped enough hints that it was Sri Sri Ravishankar of Art of Living (AOL) and the DMK leaders in Tamil Nadu behind his defamy.
"In the days ahead of telecasting the video clippings on local television channels March 3, 2010, I was threatened and blackmailed by some powerful people to pay Rs100 crore or else get exposed. The ransom was reduced to Rs60 crore later," he was quoted as saying by 'Times of India'.
Denying that he was the person shown in the video tapes with a woman, Nityananda said when he refused to succumb to blackmail, they released the tapes which were manipulated and morphed using digital technology.
Ridiculing the CID case against him, Nityananda said it was like slapping a Rs200-theft case against either the president or the prime minister of a country. "I command a disciple group of over one crore and I have been charged with rape? The CID says I have raped a woman follower for four years. If it was so, why would the victim enter my room for the next four years?" he asked.
Explaining the turn of events since the tapes were aired, Nityananda said police did not initiate action against those who burnt and damaged the ashram properties in Karnataka and Tamil Nadu.
Terming the video morphed, Nityananda said he had never indulged in any such acts. "Though the forensic laboratory gave an opinion that it was original, the facts are being ascertained in a lab in the US. Besides, the CID used the tapes to malign the ashram and me. They were not part of the chargesheet filed by CID," he said.
Nityananda said his disciples had started a blood signature campaign all over the world.

Follow Emirates 24|7 on Google News.