Somalia's breakaway Somaliland sentences journalist to two years in jail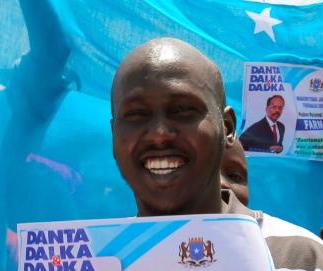 A court in Somalia's breakaway region of Somaliland has sentenced a reporter to two years in jail for what it said was endangering peace and security, a journalists' rights group said on Saturday.
The National Union of Somali Journalists (NUSOJ) said that Abdimalik Muse Oldon was detained in February upon his return from the Somali capital and charged with "anti-national activity and violating the sovereignty and succession of Somaliland."
The union said the ruling was a threat to independent media and relied on unclear laws to restrict journalists' ability to carry out their work.
Somaliland government officials were not immediately available for comment.
Somaliland broke away from Somalia in 1991 but is not internationally recognized. It has largely been spared the unrest and insurgency driven by al Qaeda-linked al Shabaab in the rest of Somalia.
In addition to being targeted by violence, journalists in Somalia are often targeted by officials and by al Shabaab for the content of their work.
In 2013, a court in Somaliland sentenced two journalists for what it said was the publication of false news.
Follow Emirates 24|7 on Google News.