Syria forces kill 4, clash with deserters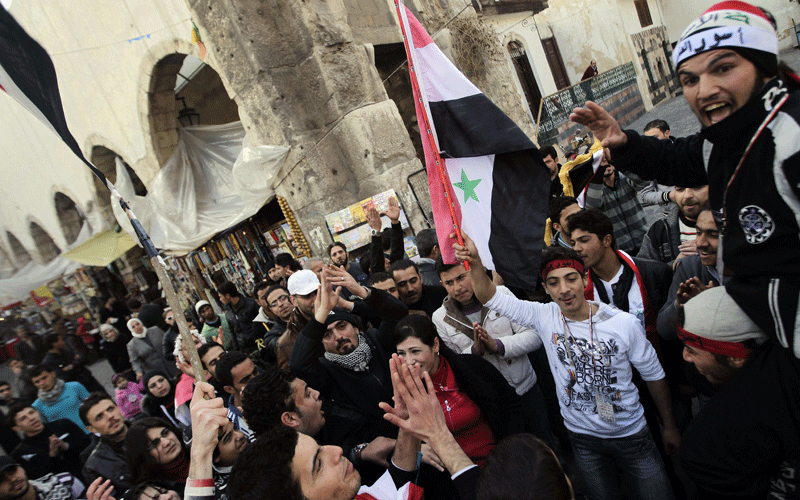 Syrian security forces shot dead four civilians and were clashing with army deserters in a town near the central city of Hama on Wednesday, the Syrian Observatory for Human Rights said.
Elsewhere, the group said regime forces used live ammunition and tear gas to disperse students demonstrating in Daraya, in Damascus province, and residents of a town in Idlib province were on strike to protest their living conditions.
"Four civilians were killed in Kafr Nbuda by security forces who attacked the town, while clashes are underway between the regular army and deserters," the Britain-based group said in a statement received in Nicosia.
Referring to the general strike in Maaret al-Noman, the Observatory said "electricity is cut in the town for more than 12 hours a day. There is a shortage of fuel, and Internet and communications are also cut, while the streets are full of barricades."
On Tuesday, 22 civilians died around the country in the ongoing regime crackdown on protesters.
Follow Emirates 24|7 on Google News.