The monk who did not sell the Ferrari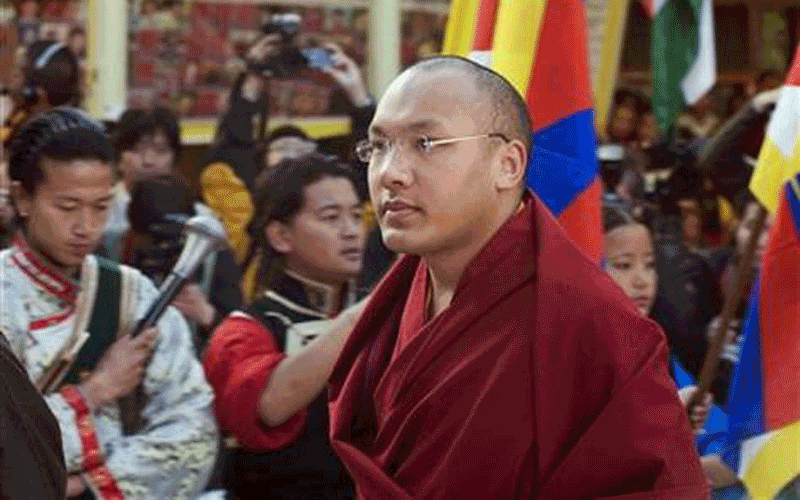 Tibet's parliament-in-exile rallied Saturday behind a Buddhist monk seen as the possible next spiritual leader for Tibet after police seized hundreds of thousands of dollars from his monastery.
Officers swooped on the Karmapa's monastery in Dharamshala, a hill station in northern India, earlier in the week, arresting an aide after $600,000 in dollar bills was discovered as well as currencies from another 25 countries.
Penpa Tsering, speaker of the Tibetan parliament, rejected Indian media reports that suggested the Karmapa had been bankrolled by China and was planning to set up a string of pro-Chinese monasteries.
"All this speculation that he is a Chinese spy is baseless because he has the confidence of the Dalai Lama and the Tibetan people and his followers around the world and the government of India," Tsering told AFP.
"The Tibetan parliament stands behind the Karmapa," he said.
The Karmapa fled Tibet in 1999 as a 14-year-old because he said he was concerned that Beijing would force him to turn against the Dalai Lama, who has acted as a father-like figure for him in Dharamshala.
The Karmapa escaped to India, risking his own life, to be with the Tibetan movement, said Tsering.
An aide of the Karmapa, who did not wish to be named, said the money was from the monk's followers and that he had no role in its management.
"All this money has been accumulated over the years, offered by devotees, followers of the Karmapa. The Karamapa's officials have "clear-and-up to date records of the funds," he told AFP.
Police stood outside the sprawling Gyuto monastery where the Karmapa was staying.
Indian media reported late Friday that security officials wanted to question the Karmapa over alleged Chinese links, adding authorities suspected his flight from China had been "stage managed" by Beijing.
China regards the Dalai Lama as a dangerous separatist, despite his calls for autonomy rather than independence for Tibet.
Follow Emirates 24|7 on Google News.