Trump reverses Obama-era race guidelines for admissions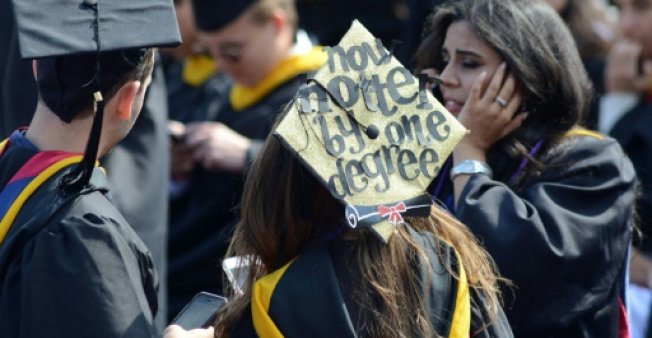 President Donald Trump's administration took steps Tuesday to rescind Obama-era guidelines that encouraged schools to take applicants' race and ethnicity into account to promote diversity.
The move indicates federal support for schools to adopt a race-blind admissions process and brings the highly contentious issue of affirmative action once again to the fore.
The Supreme Court has repeatedly upheld -- though with an increasingly narrow view -- the practice of considering race as a factor in order to ensure minorities are integrated at elite US educational institutions.
But the policy shift enacted by the Trump administration and the retirement of key swing vote Justice Anthony Kennedy at the end of this month -- with his replacement likely far more conservative -- spell trouble for affirmative action.
"When issuing regulations, federal agencies must abide by constitutional principles and follow the rules set forth by Congress and the president," Attorney General Jeff Sessions said in a statement.
In previous administrations, however, agencies often tried to impose new rules on the American people without any public notice or comment period, simply by sending a letter or posting a guidance document on a website. That's wrong, and it's not good government."
The administration of president George W. Bush, a Republican, had similarly issued race-neutral admissions guidance.
Trump's Democratic predecessor, Barack Obama, had issued two sets of admissions to colleges as well as elementary and secondary schools "on the voluntary use of race to achieve diversity," saying educational institutions had a "compelling interest" in doing so.
The guidance documents were among 24 the Justice Department rescinded, claiming they were "unnecessary, outdated, inconsistent with existing law or otherwise improper."
They included information on federal protections based on national origin. Most were from the Obama era.
"This move from Attorney General Sessions is a concrete signal that there is a war being waged on civil liberties from the highest levels of government," said Faiz Shakir, national political director of the American Civil Liberties Union.
"This is another attack by Sessions and President Trump on people of color. Our chief law enforcement officer is dismantling structures that prevent racial discrimination in education, in housing and in ensuring fair treatment of juveniles in our criminal justice system."
Follow Emirates 24|7 on Google News.