Trump says Russia undermining N.Korea sanctions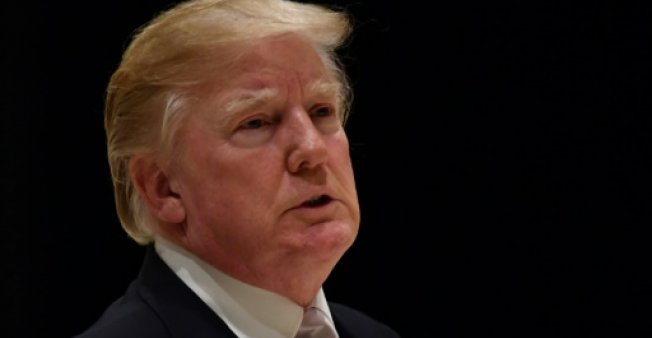 US President Donald Trump on Wednesday accused Russia of undermining international sanctions against North Korea and weakening efforts to curb Kim Jong-Un's nuclear weapons program.
"Russia is not helping us at all with North Korea," Trump told the Reuters news agency.
"What China is helping us with, Russia is denting."
Last month, Trump had already denounced Russia for "not helping" global efforts to pressure Pyongyang to halt the development of nuclear weapons and ballistic missile delivery systems that have ratcheted up tensions with Washington.
Trump has blamed the investigation into Russian meddling in the 2016 election for hampering an improvement in US-Russian relations -- thereby limiting his influence over President Vladimir Putin.
"He can do a lot," Trump said of Putin. "But unfortunately we don't have much of a relationship with Russia, and in some cases it's probable that what China takes back, Russia gives. So the net result is not as good as it could be."
The US leader refused to say if he had directly communicated in any way with the North Korean leader, with whom he has traded public barbs and insults in recent months.
"I'd sit down, but I'm not sure that sitting down will solve the problem," he said.
"I'm not sure that talks will lead to anything meaningful. They've talked for 25 years and they've taken advantage of our presidents, of our previous presidents."
Trump deemed that the North Korean regime was getting closer to being able to hit the United States with a nuclear-tipped intercontinental ballistic missile.
"They're not there yet, but they're close. And they get closer every day," he said.
Trump had recently praised the resumption of talks between North and South Korea, at which Pyongyang agreed to send a team to the Winter Olympics, and signalled his "openness" to US talks with North Korea "under the right circumstances."
Follow Emirates 24|7 on Google News.