Trump to mark 17 years since 9/11 at Pennsylvania field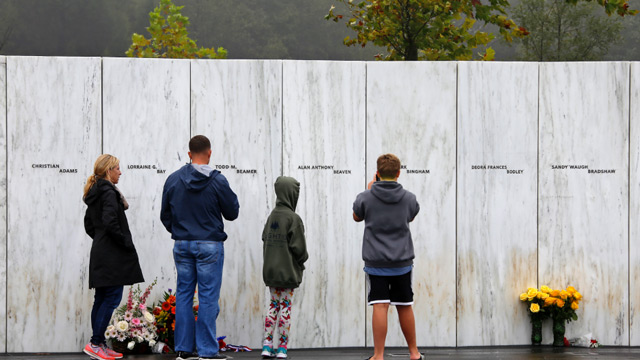 President Donald Trump is marking 17 years since the worst terrorist attack on U.S. soil by visiting the Pennsylvania field that became a 9/11 memorial.
Trump and his wife, Melania, were participating in Tuesday's somber remembrance in Shanksville. It is where hijackers crashed a commercial airliner on Sept. 11, 2001, after the 40 passengers and crew members realized what was happening and tried to storm the cockpit. All were killed.
In all, nearly 3,000 people were killed on 9/11 when hijackers flew airplanes into New York's World Trade Center, the Pentagon and the Pennsylvania field.
White House press secretary Sarah Huckabee Sanders says Trump will focus on remembering the "horrific day" and honoring the lives that were lost and the emergency responders who risked their lives in the aftermath.
Follow Emirates 24|7 on Google News.