Turkey-Syria earthquake - latest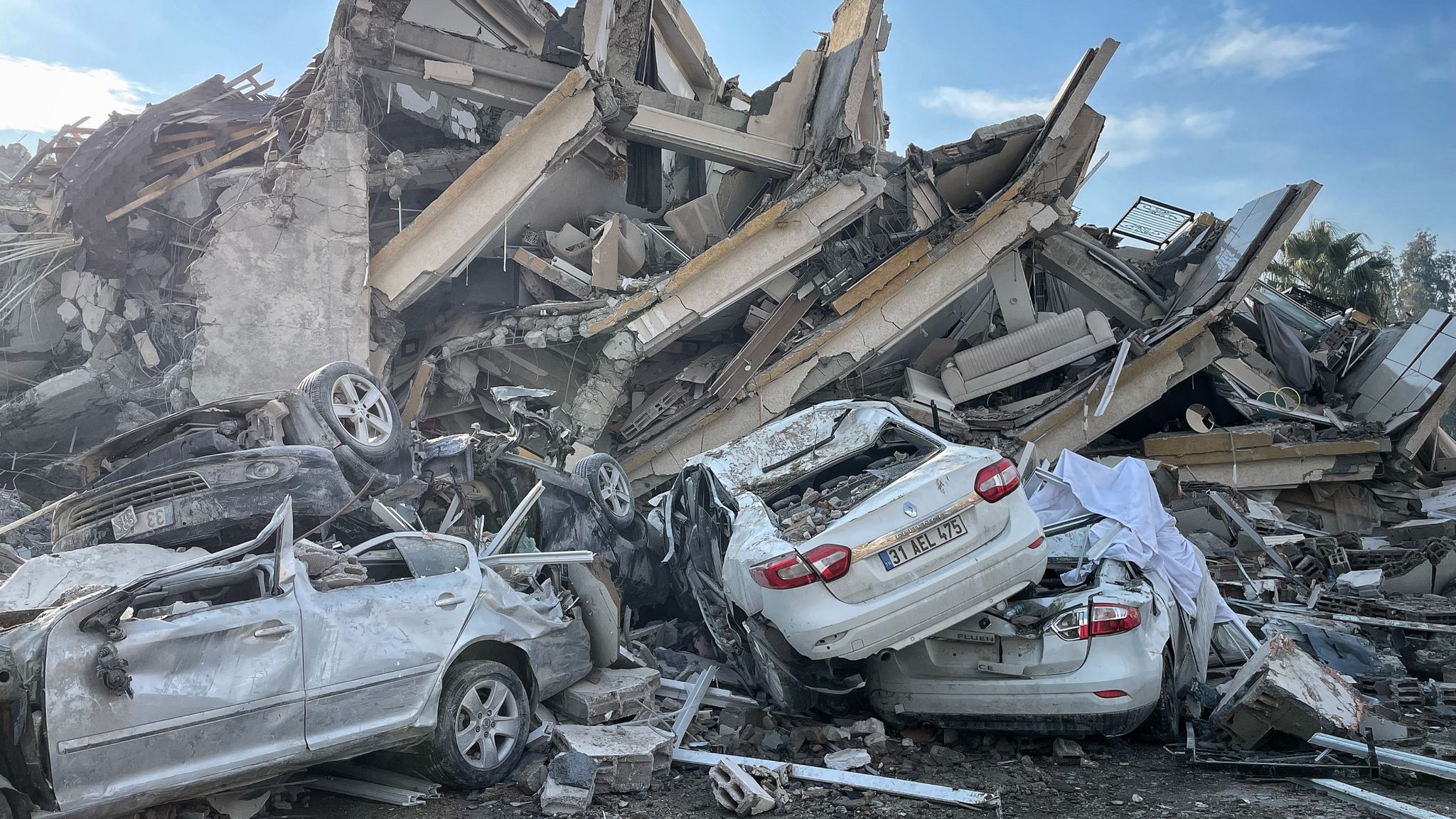 Latest news after the 7.8 magnitude earthquake that struck Turkey and Syria on Feb. 6:
- Rescue efforts in earthquake-hit Turkey wind down on Sunday, nearly two weeks after the country's deadliest modern disaster struck, with many praying only for bodies to mourn.
- More than 46,000 people have been killed in the quake. The toll is expected to soar, with some 345,000 apartments in Turkey now known to have been destroyed, and many still missing.
- U.S. Secretary of State Antony Blinken will arrive on Sunday in Turkey for an official visit and discuss how Washington can further assist Ankara as it grapples with the aftermath of the earthquake.
- An infant child born in northern Syria during the earthquake was reunited on Saturday with her aunt and uncle, after her parents and siblings died in the disaster. Footage circulating widely on social media after the quake showed a rescuer scrambling down a hill of rubble carrying a tiny dust-covered baby.
- Three people, Three people, including a child, were rescued alive on Saturday. The mother and father survived but the child died later of dehydration, the rescue team said. One older sister and a twin did not make it. "We heard shouts when we were digging today an hour ago. When we find people who are alive we are always happy," Atay Osmanov, a member of the rescue team from Kyrgyzstan, told Reuters.
- Ghana soccer player Christian Atsu has been found dead under the building where he lived in southern Turkey after last week's massive earthquake, his Turkish agent said on Saturday.
"We will not forget you, Atsu. Peace be upon you, beautiful person. There are no words to describe our sadness," his Turkish club, Hatayspor, said on Twitter.
- The head of the World Food Programme (WFP) on Saturday pressured authorities in northwestern Syria to stop blocking access to the area as it seeks to help hundreds of thousands of people ravaged by earthquakes.
Follow Emirates 24|7 on Google News.