UAE-Canada air flights row on a boil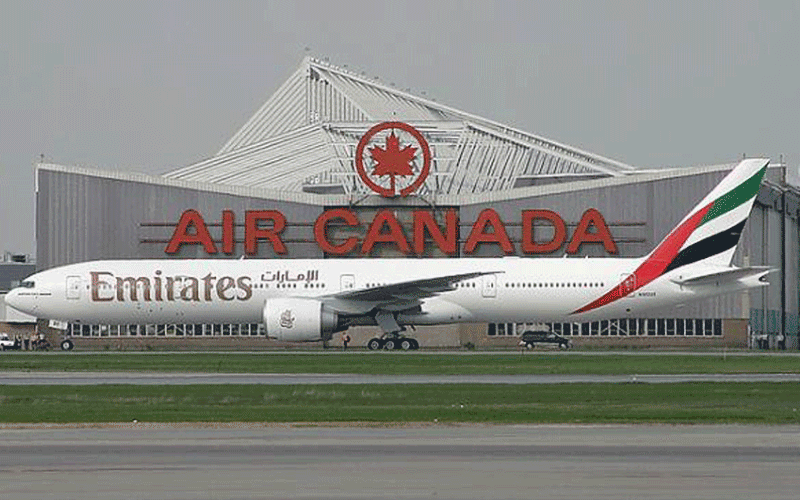 A Canadian politician who visited the UAE with the aim to smoothen out the diplomatic row that has been simmering since October, when officials in Ottawa refused to grant daily landing rights to Emirates and Etihad, has left without acheiving his goal.
Bob Rae, Foreign Affairs spokesman for the opposition Liberal party, spoke with ministers and airline officials in several meetings in Dubai, reported 'The National'.
Relations reached the boiling point in November, when officials issued an eviction notice to Canadian military personnel based at Camp Mirage, a crucial logistics base outside Dubai that supplied the war effort in Afghanistan.
"I didn't have huge expectations from the trip," he said. "I simply wanted to hear clearly from the authorities in the UAE as to their views and do what I can to keep things on the rails. It's in Canada's best interests to do just that," said Rae.
He added that there was "deep concern" in the Emirates over comments made by Harper last Friday, where he accused the country of using Camp Mirage as a bargaining chip to secure landing rights for Emirates and Etihad airlines.
"That's just not how you treat allies and I think it tells us 'you better pick your friends pretty carefully in the future'," he was quoted as saying by QMI Agency.
In the interview, he also suggested that both Emirates and Etihad were government subsidised, a claim which has been rejected by both airlines. Tim Clark, president of Emirates, accused Mr Harper of perpetuating a "'Groundhog Day' cycle of myths and misrepresentations" and urged him to examine the company's external audits online.
The statement was likely to stoke simmering tensions between Canada and the Emirates, analysts warned. Some said the diplomatic damage may be permanent.
"These sorts of comments are definitely going to add to the gulf of misunderstanding between the two countries," said Taufiq Rahim, the managing director of the advisory firm GlobeSight. "I don't see any restoration in good relations between the UAE and Canada in the near future, if at all."
That opinion was shared by Sultan al Mansouri, the UAE economy minister, who warned in November that cordial relations had been "destroyed" and complained of "fiery" statements from the Canadian side.
Part of the problem was that Canadian politicians had not considered the culture of diplomacy within the Emirates, said Susan Crotty, an assistant professor at the Dubai School of Government.
"In this part of the world maintaining face is very important," she said. "For the prime minister to make such inflammatory comments publicly, it is very likely it will be viewed as a serious affront. They are going to take it more seriously than elsewhere in the world."
Dimitri Soudas, Harper's spokesman, told QMI that it would be regrettable if Canadian interests were undermined by Rae's visit, adding that it was "surprising" that the Liberal party had taken the side of the UAE in the dispute.
However, Rae said he would not let what he called "partisan noise" get in the way of his effort to repair relations, adding that it could take a long time".
Follow Emirates 24|7 on Google News.