UK media harassing Kate Middleton family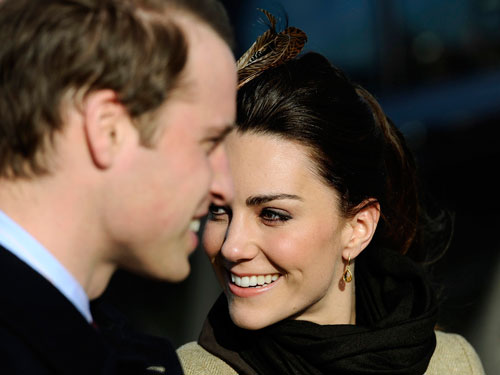 Britain's media watchdog said on Thursday it has warned the country's press not to harass the family of Prince William's fiancee Kate Middleton.
The independent Press Complaints Commission (PCC) -- charged with monitoring press coverage in Britain -- confirmed a warning had been issued to newspapers but would not divulge the full contents of its "private advisory notice".
Middleton is to wed Prince William, second in line to the throne, on April 29th at an event that has generated huge international media interest and put the spotlight back on the often rocky relationship between the royals and the press.
The issue is a particularly sensitive one for William, because his mother, Princess Diana, died in a Paris car crash in 1997 after being chased at high speeds by paparazzi on motorbikes.
The BBC said the commission's warning concerned photographs taken by picture agencies, and on Wednesday several newspaper websites featured images of Middleton's mother and younger sister Pippa out shopping in London.
"No formal PCC complaint has been made by the Middleton family about any breaches of the Editors' Code," a spokesman for William said.
"However, following some incidents of alleged harassment and pursuit by agencies and freelancers, the Middleton family, through the PCC, have sought to draw the attention of editors to their concerns.
"The Middleton family and St James's Palace remain grateful to editors for their restraint and adherence to the Code over the past few months."
Media coverage of the royal couple has been generally positive and respectful since they announced their engagement in November, although former newspaper editors have warned that the "honeymoon period" might not last forever.
Bob Satchwell, executive director of the Society of Editors, said a PCC warning was unlikely to be ignored.
"I don't know of any instances where a request of that kind has been overridden," he said in a recent Reuters interview.
"That wouldn't have happened 20 years ago. Papers do take very seriously an advisory message from the PCC now and they happen frequently."
In January 2007, the News International media group, the British arm of Rupert Murdoch's News Corp, banned its papers from using paparazzi photographs of Middleton.
The group, which publishes the Sun and the News of the World tabloids, made the decision days after she was mobbed by photographers as she made her way to work on her 25th birthday.
In March that year, she complained to the PCC after the Daily Mirror newspaper published a picture of her which she said was taken as the result of harassment.
About six months later, William complained he had been aggressively followed by photographers on motorbikes as he left a club with Middleton.
Follow Emirates 24|7 on Google News.