US freezes all assets of Iranian government and central bank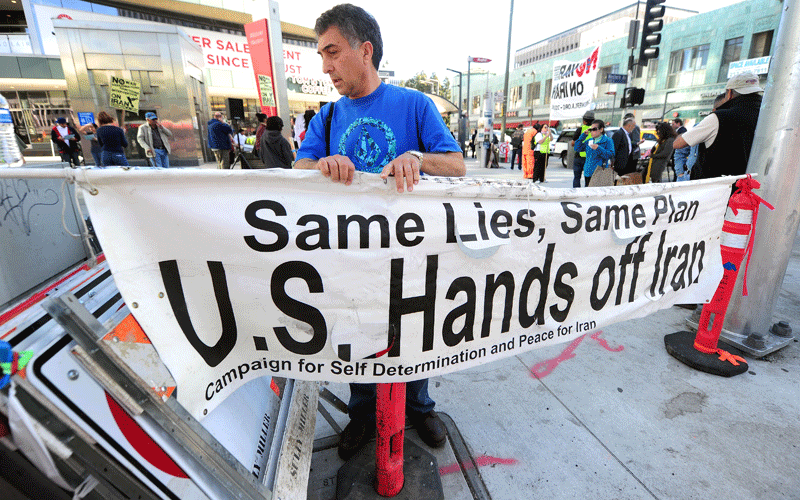 US President Barack Obama signed an executive order on Monday imposing new, stricter sanctions on Iran and its central bank, saying a broader asset freeze was necessary because Iranian banks were concealing transactions.
"I have determined that additional sanctions are warranted, particularly in light of the deceptive practices of the Central Bank of Iran and other Iranian banks to conceal transactions of sanctioned parties, the deficiencies in Iran's anti-money laundering regime and the weaknesses in its implementation, and the continuing and unacceptable risk posed to the international financial system by Iran's activities," Obama said in a letter to Congress.
The executive order, described as a further step in the US effort to isolate Iran, prevents any assets deemed to be in US control - including foreign branches of American banks - from being transferred, paid, exported or withdrawn.
Obama said on Monday the United States has a "very good estimate" of Iran's progress toward processing uranium but has some difficulty keeping track of the political dynamics within the Islamic Republic.
"Do we know all the dynamics inside of Iran? Absolutely not. And I think one of the difficulties is that Iran itself is a lot more divided now than it was," Obama told an NBC television interview taped on Sunday and aired on Monday morning.
"You've got, you know, the supreme leader contesting the president in some situation. Knowing who is making decisions at any given time inside of Iran is tough. But we do have a pretty good bead on what's happening with their nuclear program," he said.
Asked when the U.S. military would have "bunker busting bombs" ready that could hit underground nuclear sites in Iran, Obama said he would not discuss specific military programs or go into details of what the United States' contingencies were.
"I will say this that we have done extensive planning over the last several years about all our various options in the Gulf. And you know, we are prepared to exercise these options should they, should the need arise," he said.
Follow Emirates 24|7 on Google News.