Welcome to SpeedKills, please drive carefully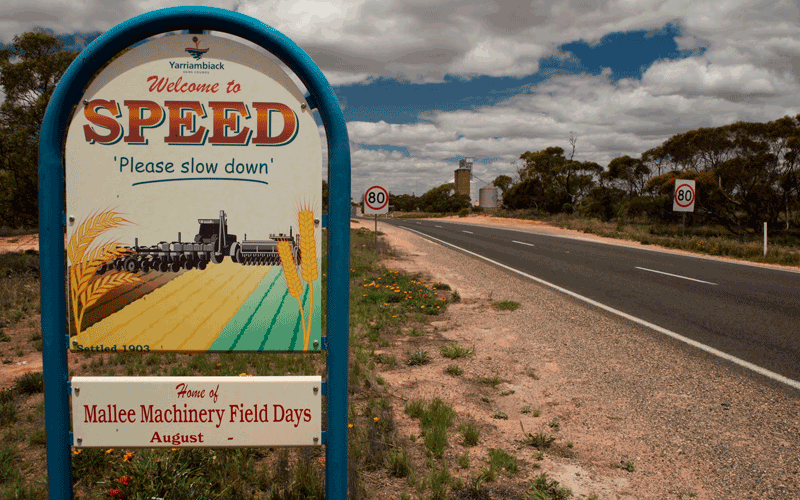 An Australian hamlet has changed its name to 'SpeedKills' to encourage drivers to slow down after a leap in road deaths.
The community of Speed, population 45, has made the switch for a month, while local farmer Phil Down was also temporarily renamed Phil Slow Down at a ceremony on Friday.
"I'm happy to humiliate myself for that cause," he told AAP news agency.
"I had no hesitation... mostly because we think the campaign is a good initiative."
The changes are part of a safety campaign in the southeastern state of Victoria after rural road deaths shot up by about 25 per cent last year.
A Facebook page set up to promote the campaign generated 10,000 supporters in just 10 hours. SpeedKills is about 400 kilometres outside the state capital, Melbourne.
"We're trying to get people to stay within the speed limits, obey road safety rules (and) realise that when they don't, people die," said Phil Reed, a spokesman for Victoria's Transport Accident Commission.
The official Australian Transport Commission says 32,000 people are killed or seriously injured each year on the sprawling country's roads, which are often remote and unlit.
Follow Emirates 24|7 on Google News.