Wikileaks' Assange fights extradition to Sweden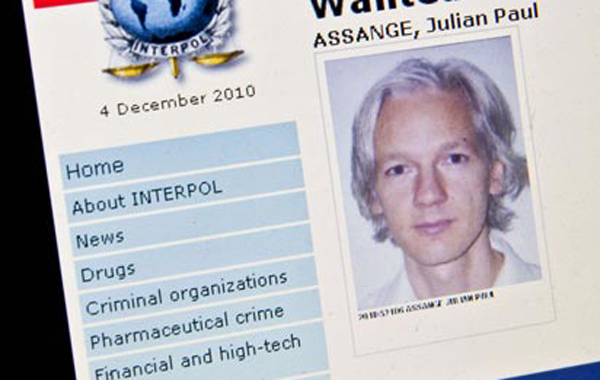 WikiLeaks founder Julian Assange will try to persuade a British judge on Monday to block his extradition to Sweden to face trial for sex crimes, arguing he could end up facing execution in the United States.
The 39-year-old Australian computer expert, who has infuriated the U.S. government by releasing thousands of secret U.S. diplomatic cables on his website, is wanted in Sweden where two WikiLeaks volunteers allege sexual misconduct. Assange denies the allegations.
At a two-day hearing starting on Monday at the high security Belmarsh Magistrates' Court in southeast London, Assange's lawyers will try to persuade Judge Howard Riddle to refuse the Swedish extradition request.
Sweden is seeking Assange's extradition under a European arrest warrant, introduced in 2004 to speed up extraditions between European Union member states.
Grounds for refusing a request are limited, mainly to whether extradition would violate a suspect's human rights or whether the arrest warrant was drawn up correctly.
Riddle will not look at the strength of the evidence against Assange, who has been living at a supporter's mansion under a form of house arrest since a court granted him bail in December.
In an outline of their case posted on the Internet, Assange's lawyers argue that the arrest warrant was issued to punish him for his political opinions and sending him to Sweden could be a stepping stone to a transfer to the United States.
ASSANGE RAISES RENDITION FEAR
"There is a real risk that, if extradited to Sweden, the U.S. will seek his extradition and/or illegal rendition to the USA, where there will be a real risk of him being detained at Guantanamo Bay or elsewhere ...," the document said.
"Indeed, if Mr. Assange were rendered to the USA ... there is a real risk that he could be made subject to the death penalty," it said.
The U.S. government is examining whether criminal charges can be brought against Assange over the publication of the diplomatic cables which disclosed sensitive information such as that Saudi King Abdullah repeatedly urged the United States to attack Iran's nuclear programme.
Secretary of State Hillary Clinton has said the U.S. government will take aggressive steps to hold responsible those who "stole" the cables, saying the leaks put lives in danger and threatened U.S. national security.
Assange has also attracted supporters, including activists, celebrities and politicians.
A Norwegian politician said last week he had nominated WikiLeaks for the 2011 Nobel peace prize.
Lawyer Gemma Lindfield, representing Swedish judicial authorities, told an earlier court hearing in London that the extradition case contained allegations of four sexual assaults by Assange against two women in Stockholm in August 2010.
One accusation by "Miss A" is that Assange "sexually molested her" by ignoring her request for him to use a condom when having sex with her.
Another relates to "Miss W", who says Assange had sex with her without a condom while she was asleep. Prosecutors say that amounts to the least severe of three categories of rape in Sweden, carrying a maximum of four years in jail.
If the court rules he may be extradited, Assange can appeal and the legal arguments could stretch on for months.
Follow Emirates 24|7 on Google News.