World leaders say transition must start now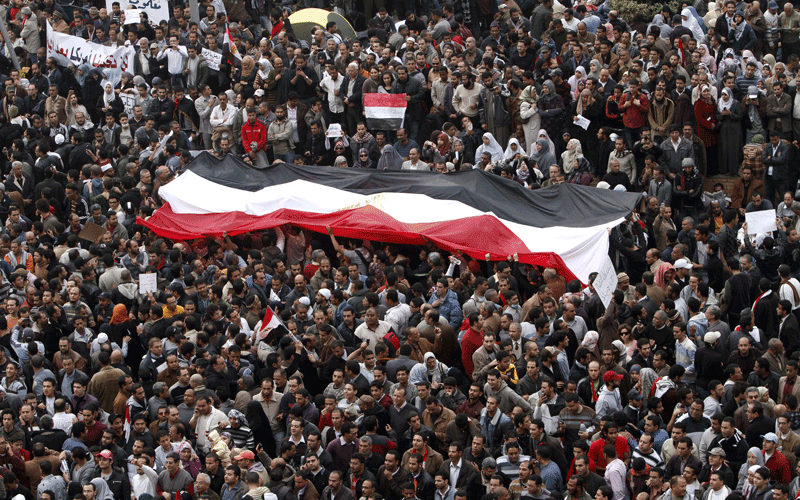 World leaders gave a cool response on Wednesday to Hosni Mubarak's vow to quit in September, with Barack Obama saying change must start now and other leaders demanding he stand down immediately.
But Egypt rejected calls from the international community for an immediate transition of power, amid deadly protests against President Hosni Mubarak's regime.
"What foreign parties are saying about 'a period of transition beginning immediately' in Egypt is rejected," foreign ministry spokesman Hossam Zaki said in a statement, charging that such calls "sought to inflame the internal situation in Egypt".
United States President Barack Obama and EU foreign policy chief Catherine Ashton have called for an immediate transition of power in Egypt, where at least 300 people are reported to have died during nine days of protest.
The 82-year-old, president of Egypt for the last 29 years, had hoped that his promise in a televised address on Tuesday night would buy him some breathing space, both from demonstrators and his fellow leaders.
But it soon became clear that his attempt to shut down the argumement had failed, with Obama among those indicating that his pledge to leave power after September elections did not go far enough.
"What is clear, and what I indicated tonight to President Mubarak is my belief that an orderly transition must be meaningful, it must be peaceful and it must begin now," Obama said after a phone call with the long-time US ally.
"He recognises that the status quo is not sustainable and that a change must take place," Obama continued in remarks directed at Mubarak, protesters, the Egyptian army and the American public.
The leaders of Britain and France struck a similar note, warning that the transition towards genuine democracy had to begin immediately.
"The transition needs to be rapid and credible and needs to start now," Britain's Prime Minister David Cameron told parliament.
"We should be clear -- we stand with those in this country who want freedom, who want democracy and rights the world over," he said, referring to the protesters in Egypt who oppose Mubarak's rule.
Sarkozy's office said that the French president wished "that a concrete transition process begin without delay."
German Foreign Minister Guido Westerwelle welcomed what he said would be the opening of a new era following the Egyptian president's announcement but sounded a note of caution about the role Mubarak intended to play.
"It is good President Mubarak has opened the way for a new political beginning. We will have to see what role he himself plays," Westerwelle said in an interview on German radio.
"What is important is that these announcements are followed by concrete action and that dialogue with all political forces occurs."
The prime minister of Turkey, Europe's geographical bridge to the Arab world, was much blunter, saying Mubarak should not hang around and instead must stand down immediately.
"The (Egyptian) people expect a very different decision from Mubarak," Recep Tayyip Erdogan told journalists.
"The current administration does not inspire trust so far as the democratic change wanted by the population is concerned."
While some Egyptians have said Mubarak's announcement should draw a line under the days of mass protests, others have voiced fears that he will exercise his control of the levers of power in the months ahead to fix the succession.
Carl Bildt, the Swedish foreign minister, said that it was vital that no attempt should be made to limit the choice of the people.
"The Mubarak era in Egyptian politics is over," said Bildt.
"Now the decisive task will be to organise free and fair elections of Egypt's next president and to create credibility for the political development until then," he added.
"A genuine and open dialogue about the transition is a prerequisite for a peaceful development. The Egyptian people's possibility to freely choose must not be limited," Bildt said.
Follow Emirates 24|7 on Google News.