'World's best restaurant' elBulli serves last supper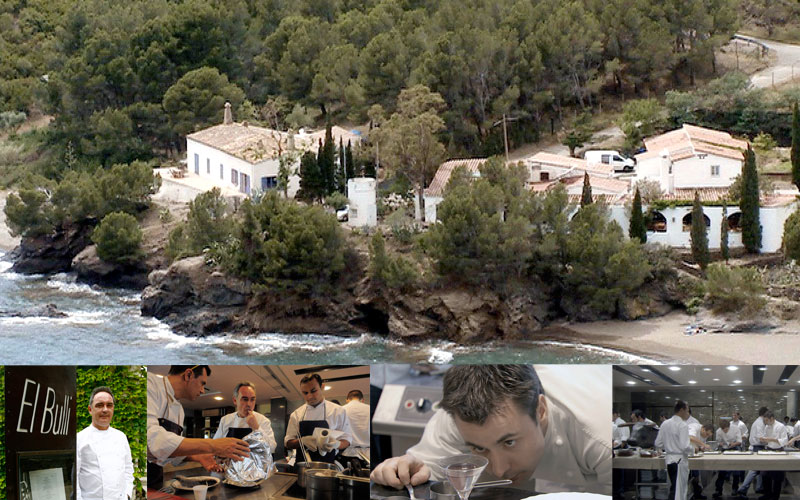 World-renowned Spanish chef Ferran Adria on Saturday serves his last meal at elBulli, the beachside restaurant repeatedly crowned the world's best which is closing to make way for a culinary research centre.
The last supper at the remote eatery overlooking the Mediterranean in Cala Montjoi, near the resort of Roses about a two-hour drive north of Barcelona, will be served to staff members and early supporters of the venture.
"This transformation is not easy, there is much to manage," said Adria, the co-owner and head chef of the restaurant as he sat at a table outside the eatery surrounded by several other top chefs who at one point worked at elBulli.
"It would be logical for this to be a very sad day but it is the opposite, we are happy, very happy because the project will continue."
Adria made headlines around the world last year when he announced that he was dispensing with the Michelin three-star restaurant to spend more time being creative.
The non-profit culinary think-tank, set to open in 2014 next to the current restaurant, will further develop his trailblazing approach to cooking, which uses hi-tech methods to take apart and rebuild foods in surprising ways.
Apple caviar, parmesan crystal and foie gras noodles frozen with liquid nitrogen are among the radical innovations which Adria has developed since he became head chef at elBulli in 1987.
The elBullifoundation plans to grant between 20 and 25 scholarships annually for chefs to spend a year working with elBulli's core staff on new creations. The results will be posted online.
But the New York Times wrote last month that high-end Spanish cuisine without elBulli will be like "an armada without a flagship, a solar system without a sun".
The restaurant, known as El Bulli until 2008, is credited with pushing the boundaries of cuisine and helping to transform Spain from a culinary backwater to a world leader.
Britain's Restaurant magazine ranked it to be number one on its list of the world's top 50 restaurants for a record five times -- in 2002 when the list was first published and for four years in a row through 2009.
The restaurant, which is reached by driving along a steep mountain road surrounded by olive trees and pines, was open for only half the year and only for dinner.
Each year staff at the 50-seat restaurant fielded more than two million requests for its roughly 8,000 sittings, with tables in the rustic dining room alloted mostly by form of lottery.
Dinner was a degustation menu of between 30 and 50 small dishes, often accompanied with instructions on how they should be savoured, which took four of five hours to eat.
Each meal -- not including, tax, drinks or tip -- cost 270 euros ($385).
But despite its popularity, the restaurant was losing half a million euros a year, in part because preparing the dozens of items on the degustation menu often involved more chefs in the kitchen than the number of diners it hosts in one night.
It made up the shortfall through a series of elBulli spin-offs, including books, a range of kitchenware, speaking engagements and by lending the name to a range of products from olive oil to cutlery.
"The elBullifoundation exists so that when we are no longer here this can continue," said Adria.
Follow Emirates 24|7 on Google News.