Yemeni national army, Arab Coalition liberates Dhubab coastal area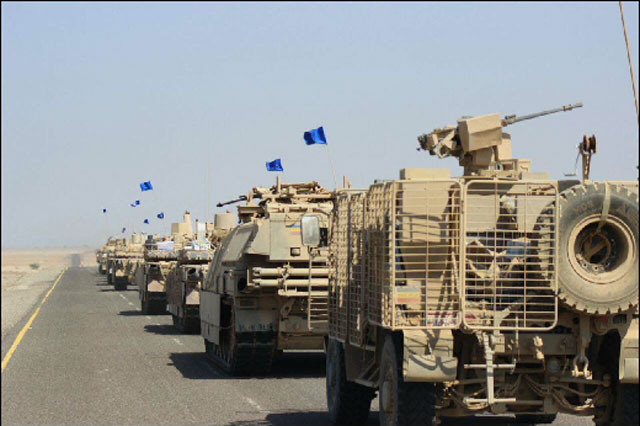 The Yemeni national army, backed by the Popular Resistance forces and the Arab Coalition, today liberated the Dhubab coastal area in the Yemeni governorate of Taiz.
The liberated area is being combed to eliminate any remaining rebel pockets.
Liberating Dhubab, which lies only 40 km to the north of Bab al-Mandab Strait and 46 km from the port city of Mocha, has strategic importance because it will accelerate the liberation of the port and enhances the Coalition's ability to secure all of the Yemeni coastline along the Red Sea.
The operation was part of the efforts to protect navigation in the Bab al-Mandab, a vital and strategic corridor for global trade, and pre-empt future threats posed by the rebel Houthi group and its ally, the now-ousted president Ali Abdullah Saleh.
The new advance by the army represents a fresh step towards protecting and securing Yemeni ports on the Red Sea that are being used by rebel militias to smuggle weapons.
Follow Emirates 24|7 on Google News.