Youth groups form coalition, insist on exit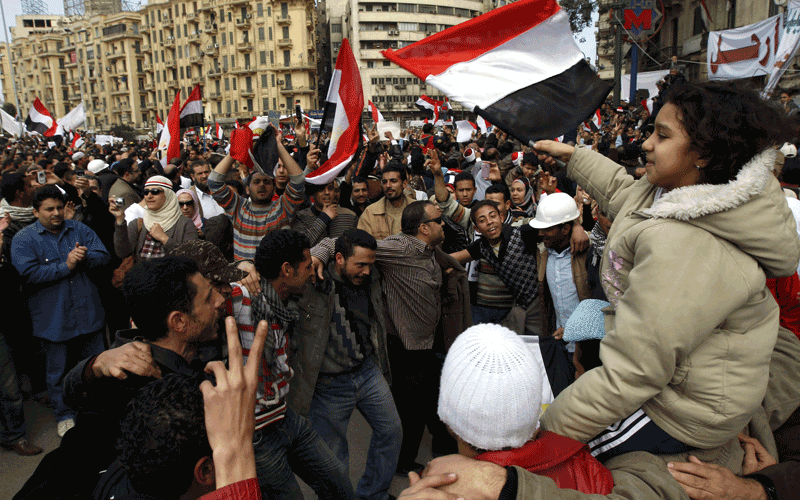 Youth groups behind Egypt's opposition revolt formed a coalition on Sunday, insisting they will not end their occupation of Tahrir Square until President Hosni Mubarak leaves office.
A statement by the "unified leadership of the youth of the rage revolution" vowed not to end the protest in the central Cairo square until seven demands are met -- chief among them "the resignation of the president".
The statement was read by Ziad al-Oulaimi at a news conference. He is one of six leaders of the coalition, which he said was formed following clashes on January 27 in which 38 people were killed.
The coalition unites representatives of the April 6 movement, the Justice and Freedom group, the Door-Knocking Campaign, the Popular Campaign in Support of El-Baradei, the Muslim Brotherhood and the Democratic Front Party.
Other demands of the coalition include the lifting of Egypt's longstanding emergency law, the dissolution the parliament, and a national unity government to secure a peaceful transition of power and oversee constitutional reform.
They also want a judicial committee to probe the "collapse of security last week and the killing and wounding of thousands of people."
In addition, the coalition wants the Egyptian army to protect demonstrators from "the violence of criminals and thugs belonging to the corrupt regime, and to secure a supply of food and medical material to the demonstrators".
The leadership demanded the release of all detained comrades, "at the forefront our colleague Wael Ghuneim" who was arrested on January 26, the day after the mass demonstrations began.
Several opposition groups, including the banned Muslim Brotherhood, held talks on Sunday with the government.
Following the talks, the government announced an agreement that the parties would form a joint committee of jurists and politicians to oversee democratic reform with a view to holding eventual elections.
But the Muslim Brotherhood dismissed the government offer as not enough.
Follow Emirates 24|7 on Google News.