Youthful revolutionaries hang on in Egypt's Tahrir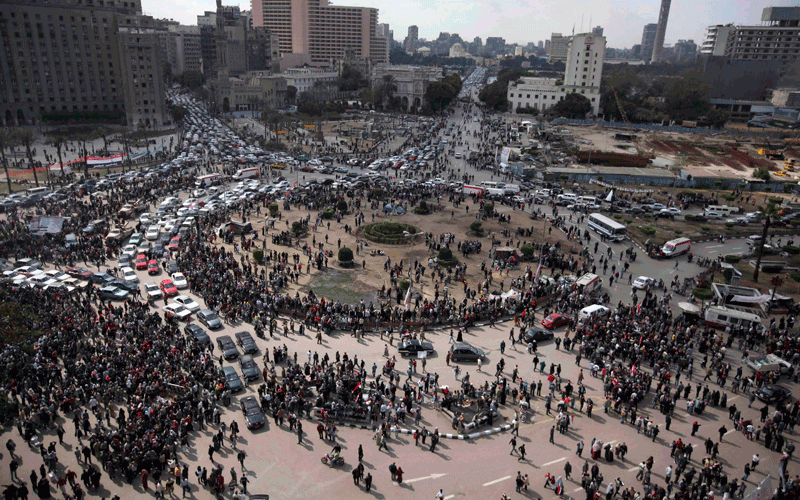 A core group of Egyptian protesters vowed on Sunday to stay in Cairo's Tahrir Square, without obstructing traffic, to press demands for change.
"The revolution is continuing. Its demands have not been met yet," Mahmoud Nassar, an activist of the "Youth of the Jan. 25 Revolution", told a news conference.
"The sit-in and protests are in constant activity until the demands are met. All are invited to join," Nassar said.
He was speaking after troops, some wielding sticks, pushed aside protesters overnight to reopen the square to traffic.
Some demonstrators took down tents put up in the square, epicentre of the protests that toppled President Hosni Mubarak on Friday after 18 days of unrest and 30 years of his autocratic rule. Troops removed others.
Nassar said his group demanded the immediate release of all political prisoners, the abolition of a dissent-crushing state of emergency in force since 1981, dissolution of parliament and local councils, and the formation of a national government.
The group, which says it has no links to political parties, said the army had detained 42 protesters overnight and five more on Sunday. "We want to know the fate of these prisoners who have been taken by army," said Yahya Saqr, another group member.
Protesters advocating a continuation of the demonstrations in Tahrir have been countered by others who want normal life to resume to give the military time to fulfil its promises to set Egypt on course for civilian rule and parliamentary democracy.
"We are for open sit-ins in Tahrir without obstructing traffic," Yahya Saqr, another core activist said at the conference.
Follow Emirates 24|7 on Google News.