Yemen will be good GCC neighbour: Bahah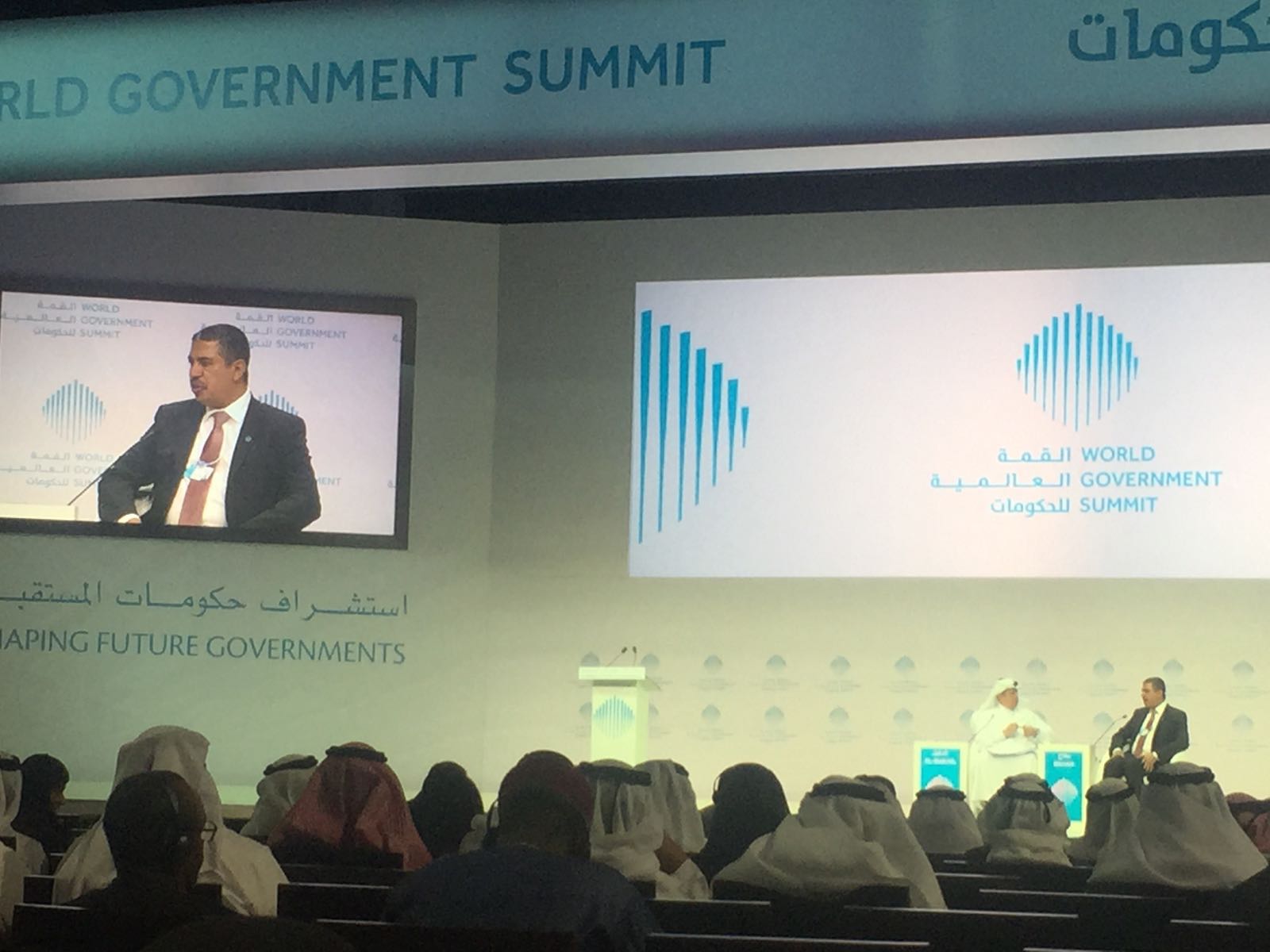 Yemen's Vice President and Prime Minister Khaled Bahah addressed the World Government Summit in Dubai today.
He said, in 2011, Yemen sought help of GCC to resolve their political problem and they were the first to help the country.
He said the Houthis cheated and grabbed power, 'which is why we had to ask for help.'
When asked that after the fall of Aden, why did you accept your present position, he said: "I found myself alone in the field, and accepted to take over for the sake of Yemen.
"There were many kinds of help from our brothers. Any hesitation from GCC to help would have put the whole region in trouble."
Replying to a query on whether the government is doing its job from Aden, he said: "We had been confined to a hotel earlier, it is now our strategy is to spread all over the country and not just in one place."
Baha was referring about the security situation in Yemen where the government's headquarter was confined to a hotel in Aden.
Below are a few questions and answers from the session.
Question: Who stands behind Houthis?
Answer: We took over Mukalaf city in Hathramout. In this place we had 20,000-strong army who cooperated with Houthis and helped them. This is a proof that they are supported by ex-president Saleh.
Question: We hear a lot about fights on the borders of San'aa?
Answer: We want peace talks but they don't want peace. Iran is behind this and they are encouraging the conflict and supporting it to continue. It is very clear that Iran is behind it.
Question: What is the size of Yemen army?
Answer: Whenever we go to an area, we see soldiers leaving the Houthis and joining the army.
The situation in Yemen is difficult. We are fighting for peace, as well as going on with peace talk.
We were hoping to find more cooperation from their part. They are not ready to cooperate.
Why Houthi militia is so stubborn?
They are being controlled from outside Yemen and once this control is over, this conflict will be over and we will have peace. We are in control of more than 80% of the land in Yemen.
Our priority is military, but people are in need of healthcare and this is what we are doing, and GCC is helping us a lot in all these fields. Hopefully, Yemen will return to peace and will be a happy Yemen like before, and it will be a good neighbour to the GCC countries.
Are you in conflict with the Yemen president?
I am like a son of the president, and because of the current situation which is difficult, we have some issues, but they are neither conflicts nor problems.
Follow Emirates 24|7 on Google News.