Ahmadinejad's old car sees million-dollar bid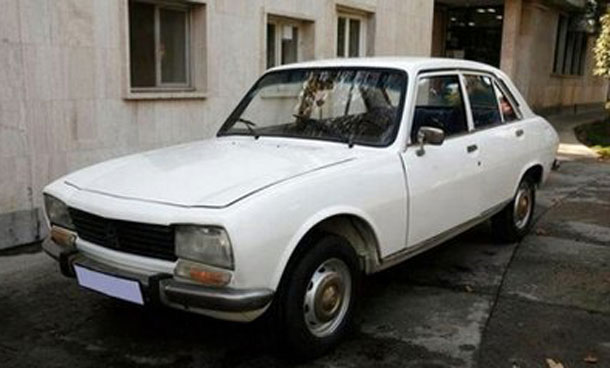 Iranian President Mahmoud Ahmadinejad's 1977 Peugeot 504 has received a one million dollar bid after the car was put on an international auction, state media reported.
Iran's official IRNA news agency quoted Ahmad Esfandiari, the head of Iran's Welfare Organisation, as saying the bid had come from an Arab country. He did not offer details.
Ahmadinejad on Saturday launched a website (www.ahmadinejad-car.com) to invite international bids for his car, with the proceeds to fund a project to build 60,000 homes for the disabled and to needy women who are providing for their families.
The website will accept bids for a period of one month, the report said.
Ahmadinejad has always cultivated an image as a "people's president" and friend of the poor.
After his election to his first term as president in 2005, he was required by law to make an asset declaration and he listed a then 40-year-old 175-square-metre (1,900-square-foot) house in a lower-middle class part of east Tehran, the contents of two bank accounts and the ageing white Peugeot.
Following his controversial re-election last year, he vowed to put "housing, employment and economic reform" at the top of his agenda after house prices soared during his first term of office.
Follow Emirates 24|7 on Google News.