Can sex, shaving boycotts save Belgium?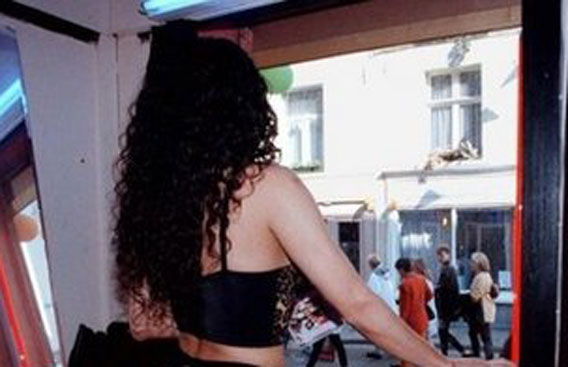 No sex here please! As Belgium hits eight months without a government this week, a boycott on sex is being suggested as a way out of the nation's longest political impasse.
"When a situation's dire and nothing's moving, either you become a cynic or you react with humour," said Marleen Temmerman, the Belgian senator and gynaecologist who threw up the notion.
Speaking in her Ghent office, Temmerman said her call for "no more sex until a new administration" dates back to a trip to Kenya last month where she got wind of another novel bid to break the deadlock - a boycott on shaving.
That was from Belgian actor Benoit Poelvoorde, star of early 1990s mockumentary "Man Bites Dog" and recent movie "Coco After Chanel."
"Let's keep our beards until Belgium rises again," he urged on Belgian TV.
Temmerman said "the men loved it and that was when Kenyan women reminded us about their sex strike" in 2009 to demand a political solution. "Within a month a deal was done there."
Colombian women likewise in 2006 staged a strike "of crossed legs" to press gangsters to give up their guns. And in ancient Greece, Aristophanes' play Lysistrata sees women boycotting the marital bed to end the Peloponnesian war.
In Belgium, feuding politicians from the Dutch-speaking north and the francophone south have been squabbling to strike a coalition government deal ever since elections last June 13 failed to produce an outright majority.
As fears mount of a lasting divorce between the two language communities, the figurehead sovereign, King Albert II, has named a succession of special envoys to bridge the divide, but all efforts have floundered.
"People are growing increasingly angry," said Temmerman. "We had to act."
Current go-between, caretaker finance minister Didier Reynders, is due to end a mediation mission next week amid public anger and fears for Belgium's economic future if no solution is found.
The gynaecologist, also involved in health projects in Africa, said she has been flooded with positive calls and e-mails over the sex ban.
Asked for response in a busy Belgian shopping mall, Florence Willems said: "Why not? We may as well! We don't know what else to do to get a government."
With policy at a dead end and projects put on hold as a caretaker government deals with daily business, citizens have taken initiatives but see no response.
"Despite all these often novel forms of pressure, a solution seems a long way off," said political scientist Pascal Delwit in the daily Le Soir.
Talk-shows and comics compare the situation in Tunisia, where street protests downed the regime, to events in Belgium, where popular frustration is going unheard.
"The birds are singing, the grass is green, all is quiet here, nothing has changed," said breakfast-hour comic Thomas Gunzig after a mass protest in Brussels last month organised over Facebook by a group of students.
As Belgium headed towards the dubious record of becoming the world's country longest without a government - currently held by Iraq in 2009 at 289 days - 35,000 people took to the streets waving Belgian flags and shouting "Shame!" at the politicians.
Asked whether the sex boycott could impact, Temmerman said: "I don't think many women are going to practise abstinence, or that it'll have an effect, but it's better to laugh."
As for herself? "My husband's in Kenya at the moment so it's easy."
Follow Emirates 24|7 on Google News.