China village builds 'Great Wall' to deter thieves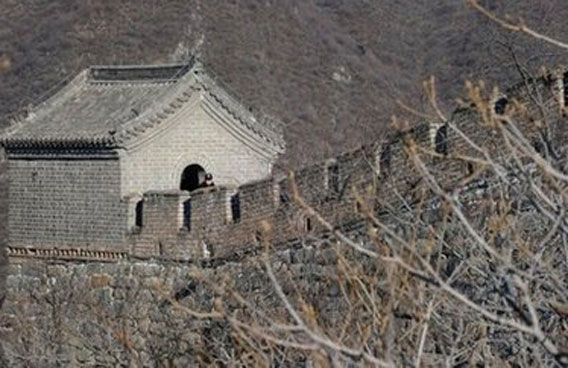 Residents of a village in eastern China have followed the ancient emperors and built a "Great Wall" around their increasingly well-off community to keep out thieves, according to state media.
The wall around Aodi in Zhejiang province, seven metres (23 feet) high and nearly a metre thick, was even built in the style of the Great Wall, with a crenellated top and imposing iron gate, the China Daily reported.
But the old-fashioned security measure comes with a modern touch - residents use a swipe card to enter late at night when the double-doored gate is locked.
The 270 villagers raised most of the 500,000 yuan ($75,000) cost of building the wall themselves, fed up with rising theft of items such as mobile phones, computers and cash, the report said.
Incomes in Aodi have risen since the 2007 construction of a provincial highway through the area spurred development, including the building of dozens of factories.
"Thefts have occurred extremely frequently as people are richer and have more expensive furniture, electric equipment and even more cash at home," the report quoted Ruan Guolin, a local official, as saying.
The construction of walls around cities and villages was common in ancient and medieval China. The Great Wall in northern China was built over many centuries to keep out marauders from the north.
Aodi's average annual income last year was more than 20,000 yuan, the report said.
The average income in Chinese towns and cities was 21,000 yuan last year, up 11 percent, according to government figures, while rural incomes averaged 5,919 yuan, up 14.9 percent.
Follow Emirates 24|7 on Google News.