Condom company commemorates royal wedding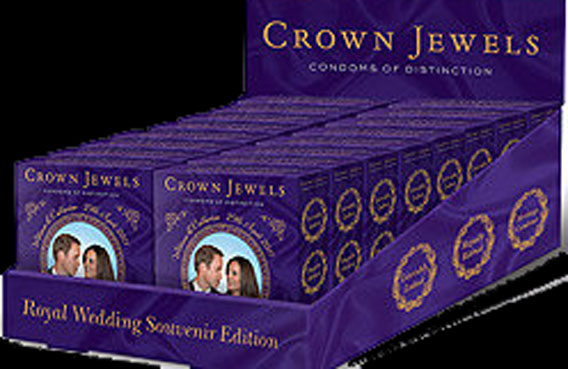 Now there's a way to commemorate the royal wedding and keep your crown jewels safe at the same time.
British manufacturer Crown Jewels Condoms of Distinction has announced the launch of their royal wedding collector's edition condoms to celebrate the April 29 marriage of Kate Middleton and Prince William.
"Crown Jewels Royal Wedding Souvenir prophylactics are a unique way to remember this great British occasion. All at Crown Jewels have worked tirelessly to craft these heirloom quality love sheaths. In years to come, they will be a timeless memento of a magical wedding day," company spokesman Hugh Pomfret said in a release.
Along with the special condoms, the box comes with a pastel souvenir portrait of what the couple might look like on their wedding day.
"Combining the strength of a prince with the yielding sensitivity of a princess-to-be, Crown Jewels Condoms of Distinction promises a royal union of pleasure and style," the release said.
The condoms cost about $8.

Follow Emirates 24|7 on Google News.