And the least-watched Oscar nominee is... all of them!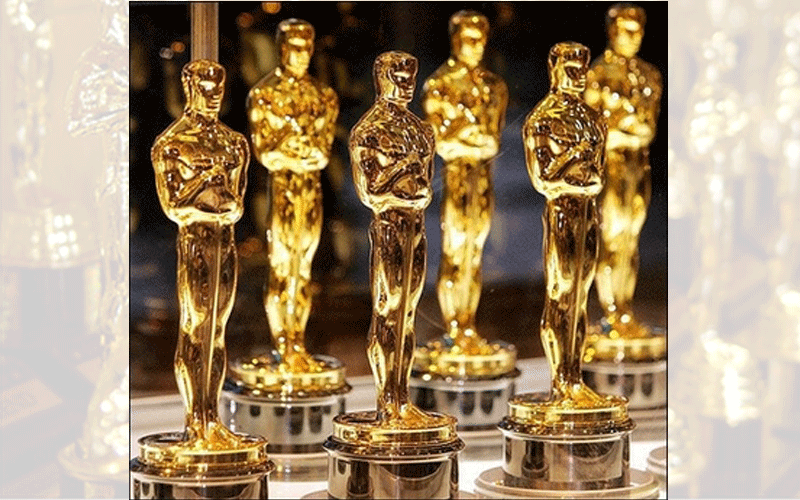 It may be one of the best years in recent memory for high-quality Hollywood film, but two-thirds of Americans have yet to see any of the movies nominated for the best picture Oscar, according to a Reuters/Ipsos poll released on Sunday.

Among other questions, the poll asked 1,433 Americans whether they had seen any of the nine best-picture nominees, plus two other films competing in other categories. The Academy Awards will be hosted by comedian Ellen DeGeneres on March 2.

Among those who responded to the online survey, Somali piracy thriller "Captain Phillips" was the most-watched film, at 15 percent. But 67 percent said they had yet to see any of the eleven films in the poll.

The outer-space drama "Gravity" was second with 14 percent, while crime caper "American Hustle" and "The Wolf of Wall Street," Martin Scorsese's portrait of 1990s greed and excess, each had been seen by 12 percent of those surveyed. The numbers include those surveyed who may have seen more than one of the nominees.

The survey found that 60 percent of respondents were unsure about which film should win best picture. Slavery drama "12 Years a Slave" had the most support at 9 percent.

"Gravity" and "Captain Phillips" drew 8 percent of the vote each and "The Wolf of Wall Street" took in 7 percent, according to the survey conducted from February 17-21.

Hollywood awards season watchers have tipped "12 Years a Slave" and "Gravity" as the favorites to take home the film world's highest honor.

Among those surveyed, previous best-actress Oscar winner Sandra Bullock is the favorite in that category again for her role as an astronaut in "Gravity," with 24 percent saying she will take home the prize. Amy Adams garnered 11 percent support for her portrayal of a 1970s con artist in "American Hustle."

Leonardo DiCaprio's depiction of disgraced stock trader Jordan Belfort in "The Wolf of Wall Street" should earn him his long-awaited best-actor Oscar in his third try for the prize, according to 17 percent of those surveyed. Some 11 percent favored "Dallas Buyers Club" star Matthew McConaughey to win the award.

Steve McQueen, the director of "12 Years a Slave," had the most support at 14 percent to win best director, and Scorsese finished second with 11 percent. If McQueen wins, he would be the first black director to do so.

Alfonso Cuaron, who has won nearly all of the directing awards this season for "Gravity" and is the pundits' favorite to win the Oscar, was third with 7 percent.

Fifty-two percent said they were unsure who should win the best actor and best actress awards.

DeGeneres, the ceremony's host, scored the approval of 60 percent of respondents. Of those who supported the choice, 34 percent said they strongly approved of the daytime talk show host leading the show for a second time.

Seventeen percent said DeGeneres was their top choice to host the Oscars. Frequent host Billy Crystal, Golden Globe co-host Tina Fey, and comedians Eddie Murphy and Jimmy Fallon all came in second with 8 percent.

Last year's host, "Family Guy" creator Seth MacFarlane, garnered 3 percent of support from respondents as their top choice.

The precision of Reuters/Ipsos online polls is measured using a credibility interval. In this case, the poll has a credibility interval of plus or minus 3 percentage points.
Follow Emirates 24|7 on Google News.