Answer revealed: Why humans (and mammals) have eyelashes?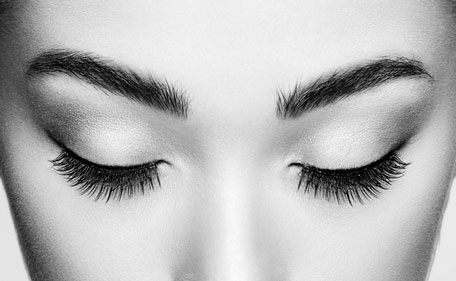 Experts have been batting rival theories around for years.

Eyelashes are dust catchers, snaring things that would otherwise drift into the eye, went one idea.

Or they were sensors, acting like a cat's whiskers, to warn the eye of wind-borne grit or other dangers, according to another hypothesis.

Some suggested that eyelashes were for expression - to enhance the impact of the eye for communication or sexual allure.

In fact, said a team of biologists Wednesday, the answer is this: eyelashes direct airflow around the eye to shield it from airborne particles, bacteria, viruses and mites.

And they prevent the protective coating of tears on the eyeball - a mix of mucus, oil and water - from drying out.

Unlike the hairs in the nose and airway, which act as physical traps, eyelashes act as "a passive dust-controlling system," found the study headed by researcher David Hu at the Georgia Institute of Technology in the American city Atlanta.

"They reduce evaporation and particle deposition by up to 50 percent."

Delving into the enigma, Hu's team measured the lashes of 22 mammal species, from hedgehogs to humans.

In all of them, the length of the eyelash was about one-third of the width of the eye, the probe found -- optimal for minimising airflow over the eye surface without obstructing vision.

The rule applied even when a species, like the giraffe, has multiple layers of lashes to cope with a dusty, arid environment.

With engineering help, the researchers next built a small wind tunnel with a replica of the mammalian eye on one end.

The fake eye consisted of a two-centimetre (0.8-inch) dish with a thin coat of water surrounded by imitation eyelashes.

The wind was set at walking speed, directed at the "eye".

The team found the eyelashes directed airflow away from the dish, preventing evaporation of the test fluid and deflecting particles.

The experiments back medical observation that people who lack eyelashes have a higher risk of optical infection caused by so-called dry eye.

Other intriguing research has found that children with allergies have 10 percent longer and denser lashes compared to those without.

The reason: specialised cells in the eyelid respond to irritants by releasing a compound called prostaglandin, which increases hair growth to protect the eye.

False eyelashes could be a weapon against "dry eye," suggests the study.

And the simple, easy-to-clean design could inspire industrial design.

Eyelash-inspired screens may one day protect photovoltaic solar panels, which lose six percent in efficiency per year because of dust buildup on their surface, said the paper.

The findings were published in the Journal of the Royal Society Interface.
Follow Emirates 24|7 on Google News.