Blood on tracks at Malaysian 'zombie run'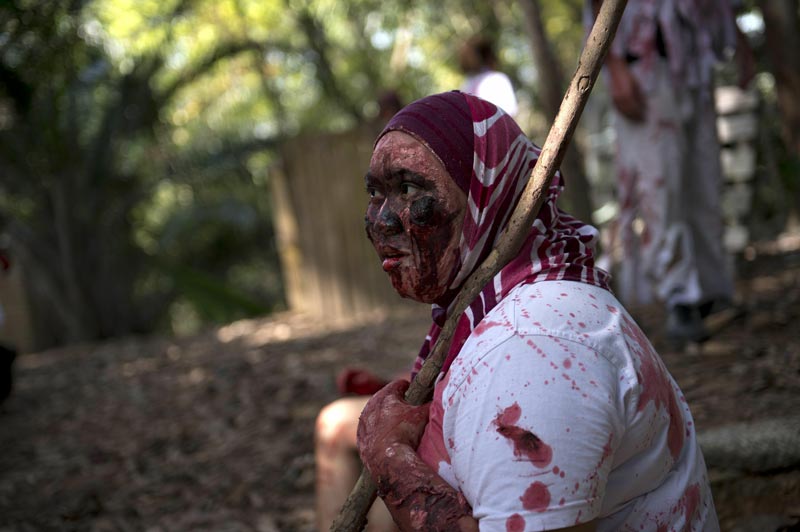 Malaysians smeared with fake blood roamed a jungle range on the outskirts of the capital Kuala Lumpur on Saturday in the Southeast Asian's country's first "zombie run".

One woman had an arrow in her hair made to look as if had pierced her skull while many others were wearing blood-smeared and torn t-shirts.

Organisers for the Zombie Run Malaysia 2013 said on their Facebook page that 150 "zombies" -- volunteers with ghoulish make-up and costumes -- were expected to chase 1,000 runners past broken walls and abandoned huts in the jungle patch.

The zombies' goal is to take away runners' tags before they reach the finishing line in the one-day event.

Zombie runs are already popular in the United States and other countries.

Horror films have become increasingly popular in Malaysia in recent years after effectively being banned in the Muslim-majority country for three decades for being seen as in violation of Islamic teachings.

Changes in the past decade have seen rules relaxed and in 2011 the genre made up more than a third of domestic films.

Follow Emirates 24|7 on Google News.