Cheating man falls from building after getting caught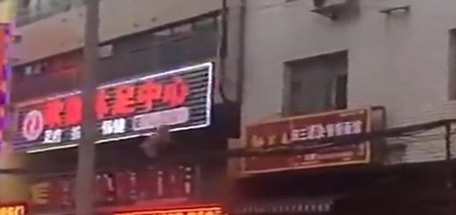 A cheating man was almost caught sleeping with a married woman when the husband came home unexpectedly.
The man was in such a hurry to escape, that he did not bother to put his clothes on and climbed out of the window, reports Daily Mail.
However, the room being situated on the third floor, the climb down was not an easy affair.
Even as amazed passersby looked on in an amused fashion, the man took a few precious moments to make up his mind on whether he should climb up the drain pipe or go down.
It was never an easy choice. He started climbing down when suddenly he slipped and fell to the ground.
The incident took place in China and it was learnt that the man did survive his fall and the stunned crowd that had gathered to watch and film his journey from the third floor, offered their help and took him to a hospital.
Follow Emirates 24|7 on Google News.