Chef takes bath in kitchen soup bowl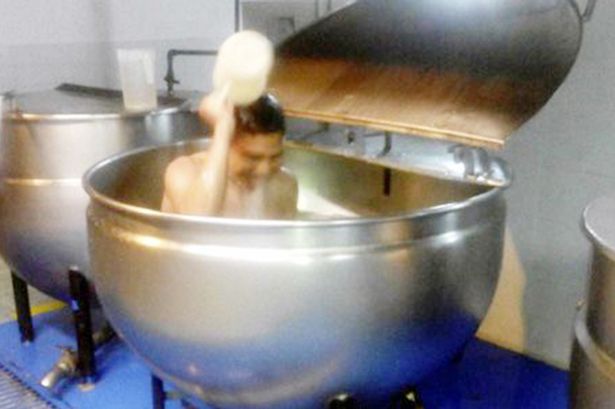 A military chef from Police Battalion in Bogota, Colombia, is under investigation after pictures of him taking a bath and washing his hair in a huge cauldron used for making soup went viral, reported 'Mirror'.

The incident reportedly took place in July 2014, when one of his colleagues spotted him.

Juan Camargo Cubillos, 24, said that he saw soldier Victor Gamboa, 27, who was dressed in his uniform, taking it off and "climbing into the vat of water used every day to make soup".

He was caught on camera taking a bottle of shampoo and washing his hair before turning to the rest of his body.

Cubillos was allegedly told to delete all photos, however, they were leaked on the internet recently.

Their senior was quoted as saying, " it looks like it all happened in July 2014 when the place was shut after an order from the Health Secretariat".
Follow Emirates 24|7 on Google News.