Chickens can speak 24 different ways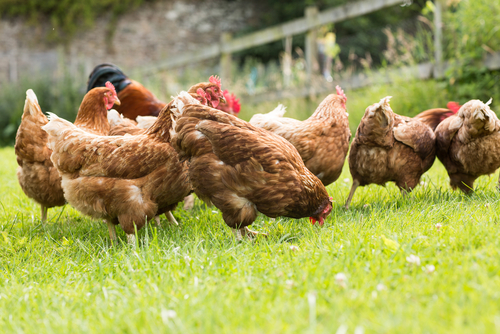 Chickens can reportedly speak 24 different ways.
The birds are said to use a repertoire of so many different vocalisations and several modes of body language to communicate.
According to The Times newspaper, a study has claimed that the chicken dictionary contains at least 24 different clucks, squawks and disapproving brrk noises, each with its own distinct meaning.
The study also revealed that their heart rate also go up when they watch their chicks being buffeted by puffs of air, they can sense time intervals of six minutes and become agitated when they expect something bad to happen.
Dr Lori Marino said: "They are perceived as lacking most of the psychological characteristics we recognise in other intelligent animals and are typically thought of as possessing a low level of intelligence compared with other animals."
It is also understood that five-day-old chicks can add and subtract up to five items at once. Older chickens are thought to have some sense of the passage of time.
Follow Emirates 24|7 on Google News.